Thoughts & Articles
Feeding Your Audience: Pacing and Sustaining Your Artist's Website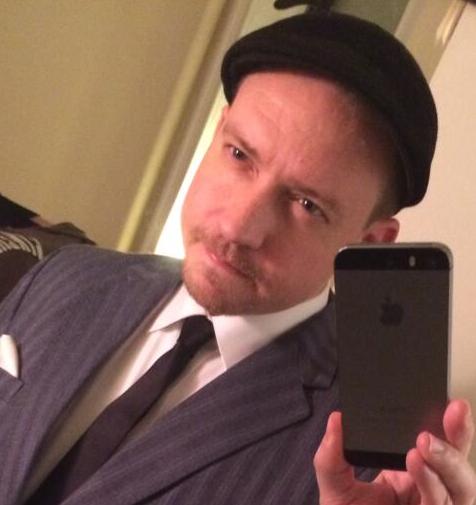 30April 2014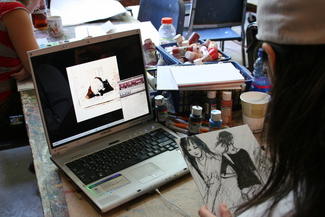 For artists and creative professionals, keeping your home on the web fresh, dynamic, and engaging often takes a backseat to the work and craft of the art at hand.
Perhaps that's as it should be, most of the time. But the nature of the well-made and maintained artist's website is that it helps grow your audience. It can even generate sales that support your work while you're tucked away in the studio or out on the road.
Musicians, writers, photographers … whatever your medium, the trick to bringing your audience back to your online pages over and over again is to provide a consistent stream of new material with which they can engage. But how much content is enough to do the trick, and how do you balance the attention you need to pay to your site with the demands of your current projects?
To highlight some strategies that can help, let's turn to some artists who have figured out their pace for running a website right, all the while keeping the core of their creative work strong and on track.
Creative Websites: 3 Tips for Artists
Your work as a creative professional is always intertwined with the relationship you've built with your audience — longstanding and new members combined. It has to help tell the story of your work and your place within it, and it has to do so at the pace of the Internet.

But it doesn't have to be a slog through the same old 800 words of writing, every time. Here are three keep-it-simple approaches that successful artists say work for them.
Use content to make content. "As artists we want our websites to be dynamic without sucking up our creative time," says Sarah Allen, author and blogger. "One strategy is to view our web content as a response to someone else's content or current events … we can read news articles or blogs in our niche and use those as a jumping off point." For example, if you're a filmmaker, mainstream events such as the Academy Awards can generate plenty of opportunities to update your pages with (say) short analysis pieces that look at a scene or shot from a contending film. And the naturally keyword-rich subject matter makes your topical content more findable and shareable as well.
Don't limit yourself to words. Artists often think they have to compose diary-style entries or write essays about their medium to capture the dynamics about which we're talking. Not so. "I integrate Instagram images from my life into storytelling lifestyle posts," says Dana Claudat, designer and feng-shui consultant. And consider this: globally, consumers will press play on enough online video to account for 69% of consumer Internet traffic by 2017. With that in mind, grab your smartphone and make a weekly or twice-weekly update from the studio for your audience. Post 'em and get back to work. People, as it turns out, are watching.
Let your audience drive. Once a month, Xiomáro, a fine-art photographer, sends out an e-mail to his subscribers — and also posts on all his social-media accounts — inviting them to engage with him on his site. This helps create content, but it can also lead to more than that. "It might be an offer to download a free e-book from my website, clicking a link to see new photographs I have posted, or picking their favorites for an exhibit I am planning," Xiomáro says. "The call to action is always accompanied by an announcement for a discount on a particular photograph. This drives visits to the website and often results in purchases."
Content Management: Keeping Updates Simple
And then there's the act of updating. That is, if you don't code, and your friends don't code, you'll want an intuitive and affordable content-management system to get all of this done.
"The number one thing I recommend for music artists running their own site is to find a CMS geared towards musicians," says Rebecca Martin, who produces EDM and hip-hop under the moniker ItGirlIncognito.
Geared towards musicians — or artists of any kind, in fact — means that your CMS should be replete with ways to add and share content without having to dive into the guts of the code that runs it all. But while keeping your website updates as close to drag-and-drop as possible is a desirable CMS feature, be certain your system is flexible enough so that you can wrap everything you post in a theme that is unique to you — ideally one that you or a designer make for your site, and your site alone.
Point is, what visitors find at your online home should suggest key elements of your aesthetic as an artist. This helps to create experiences that better echo your work in the studio or on the stage. Because your online pages are as valid an expression of your artistic and professional goals as any performance, publication, or gallery showing. Embrace your online work, and keep it going — but keep it going within the framework of small, time-conscious steps. As an artist, your work and your audience deserve it.
Managing your business is hard enough. Managing your website should be easy. Slabmedia offers high quality, custom designed, easy to edit websites. Talk to us about building your site, one that you can update yourself with ease. E-mail Slabmedia, or call us at 617.566.3433.