RealFood Hospitality Strategy Design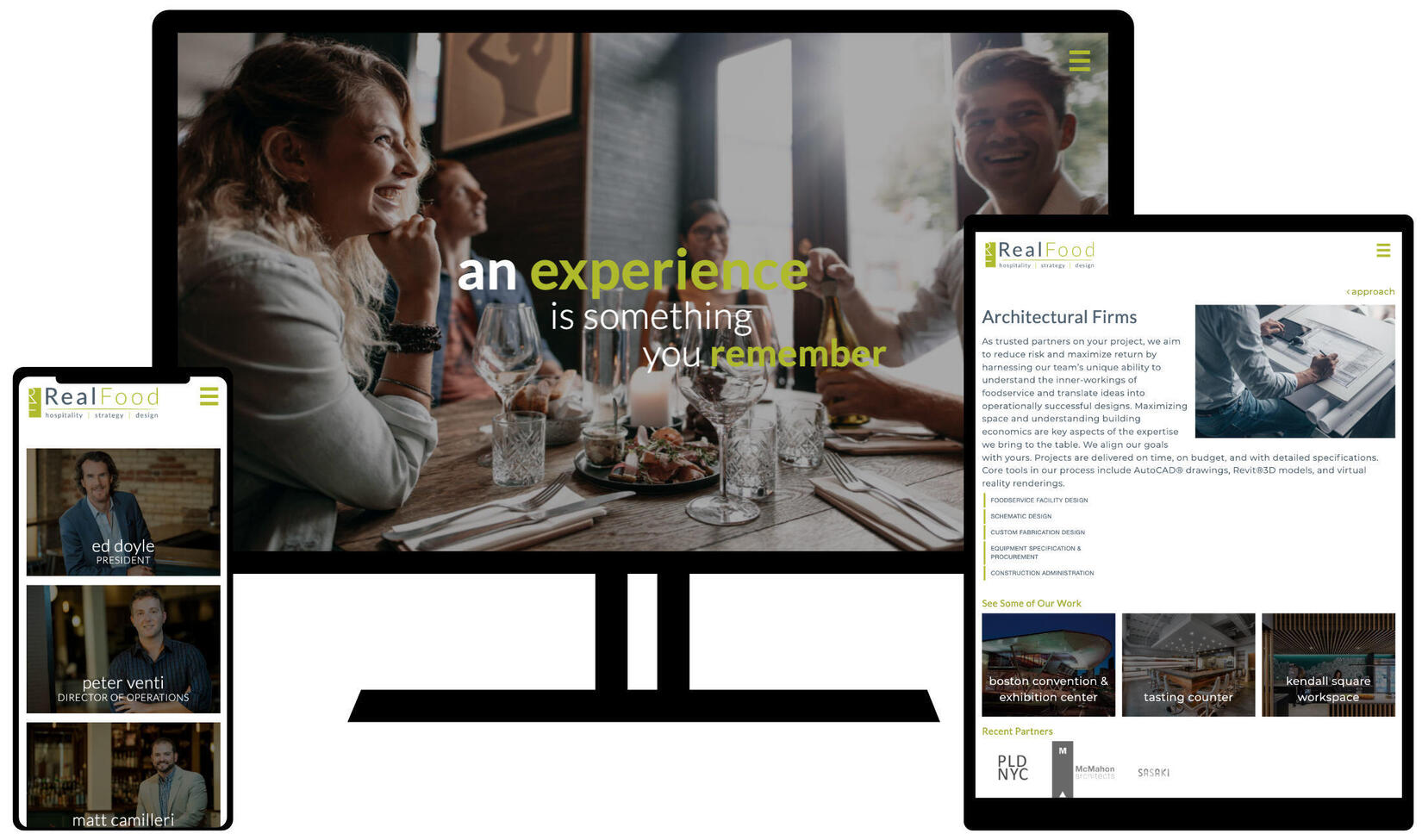 Redesign for the rebranding of premiere hospitality design consultant agency
We started building a clean new design for the rebranding of RealFood and thought we were on the right track, when the owner called us in and told us he wanted to move in a bolder, more courageous direction. He mentioned the 1989 Infinity ad by Hill Holiday where a voice speaks about quality of design over stock video of rain.
We did not expect this, but it opened the door to a whole new direction for the introduction to the website. We worked with Creamer & Co and Laidlaw Group to develop a starkly original approach that built curiousity at the start and communicated emotion before providing information.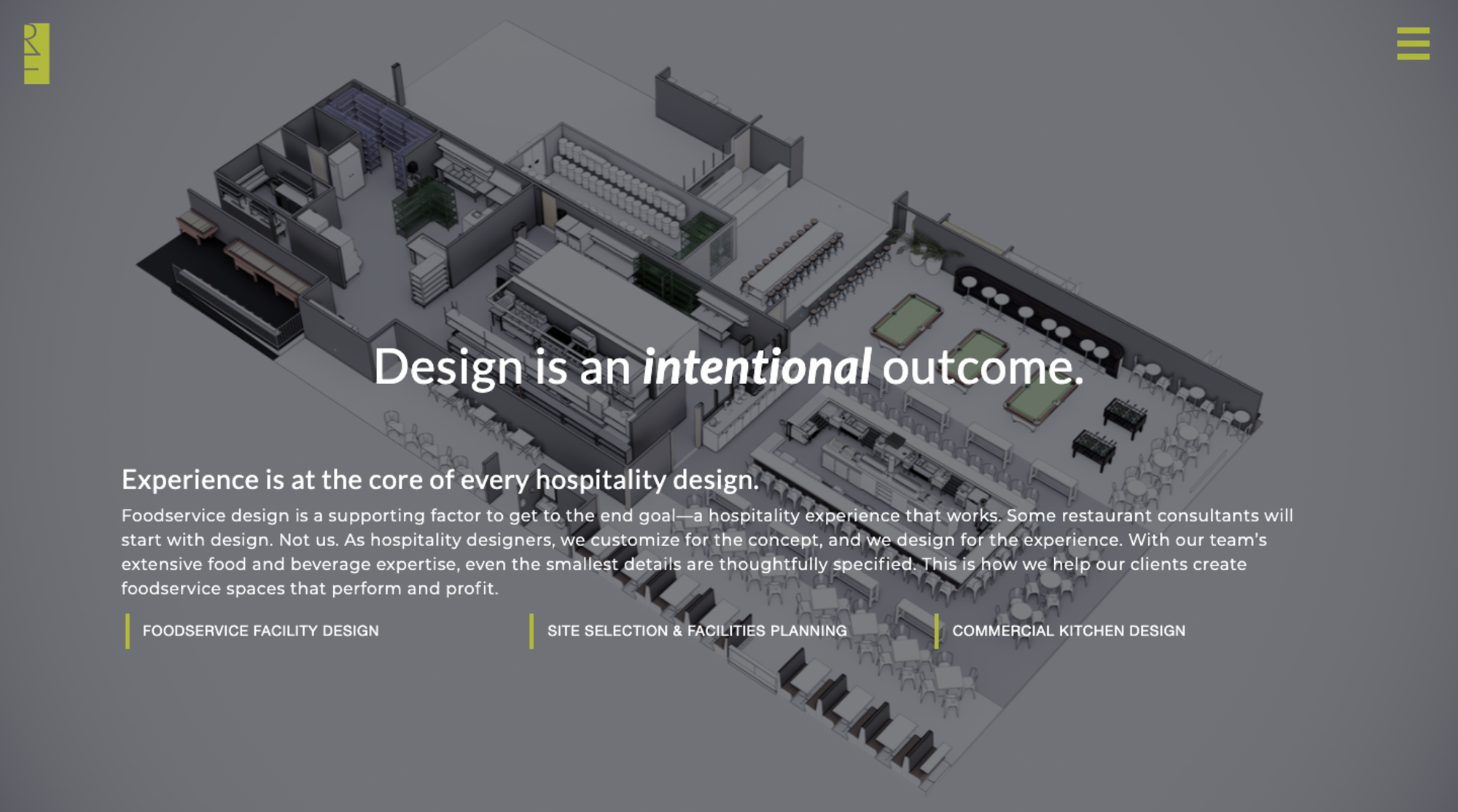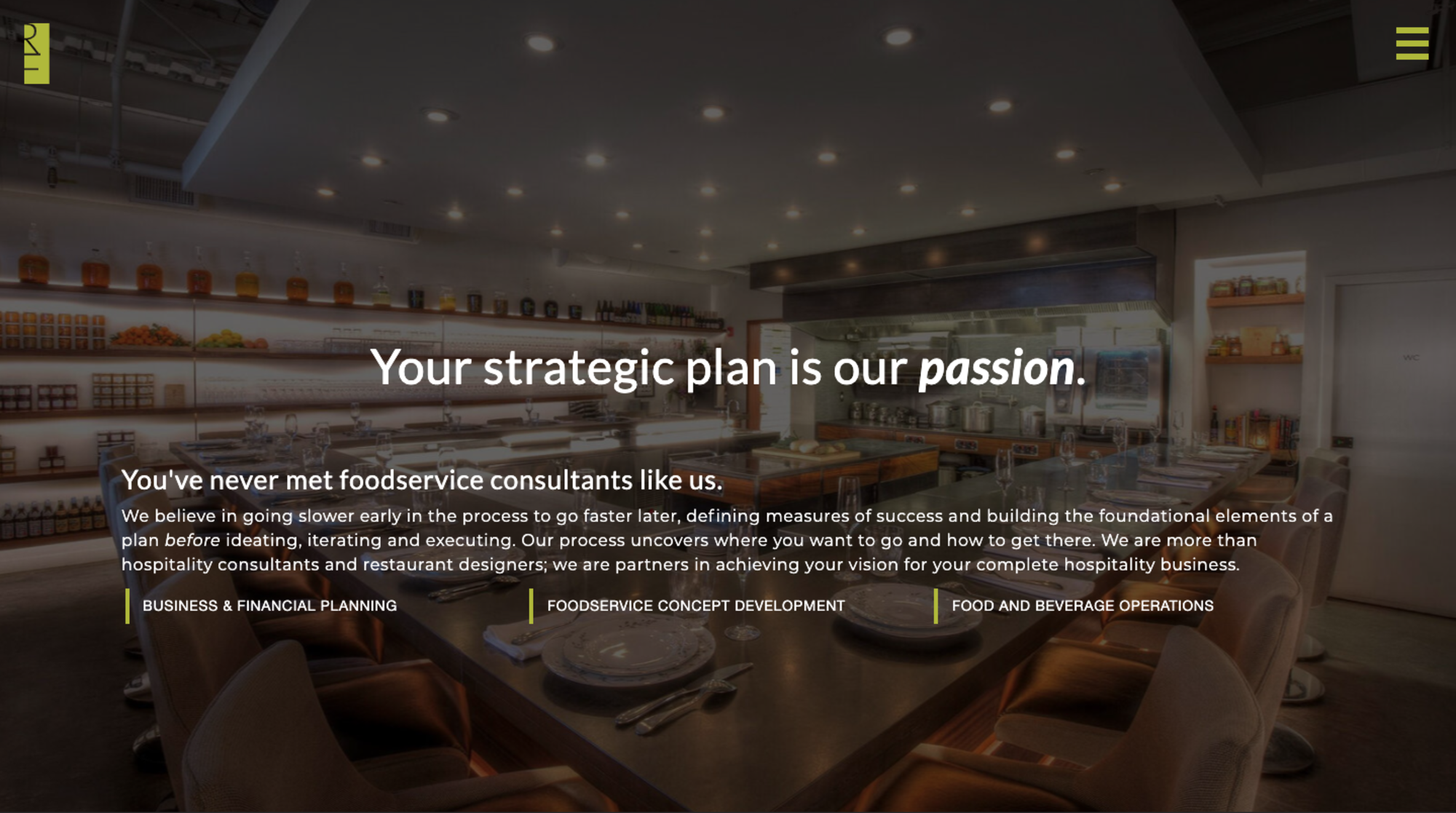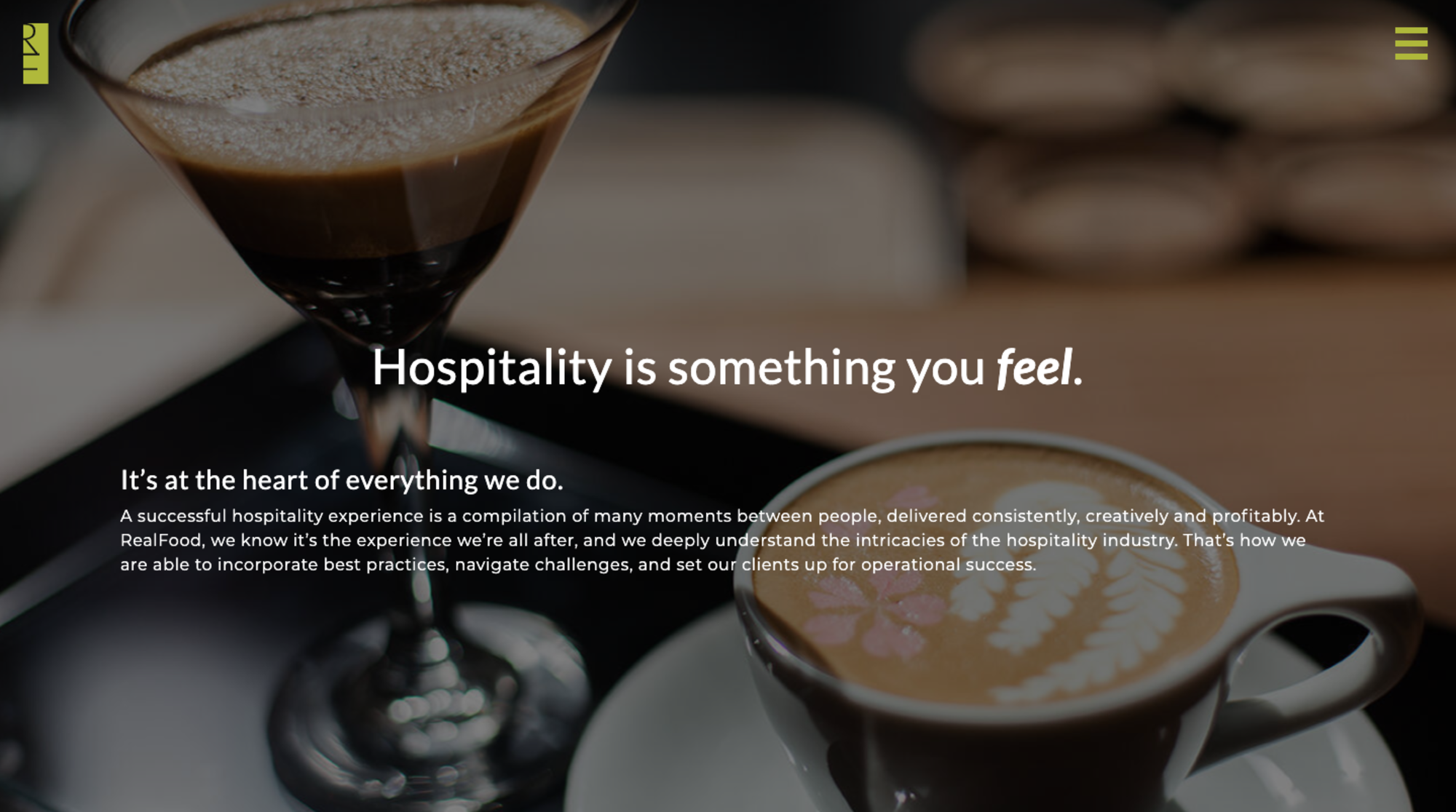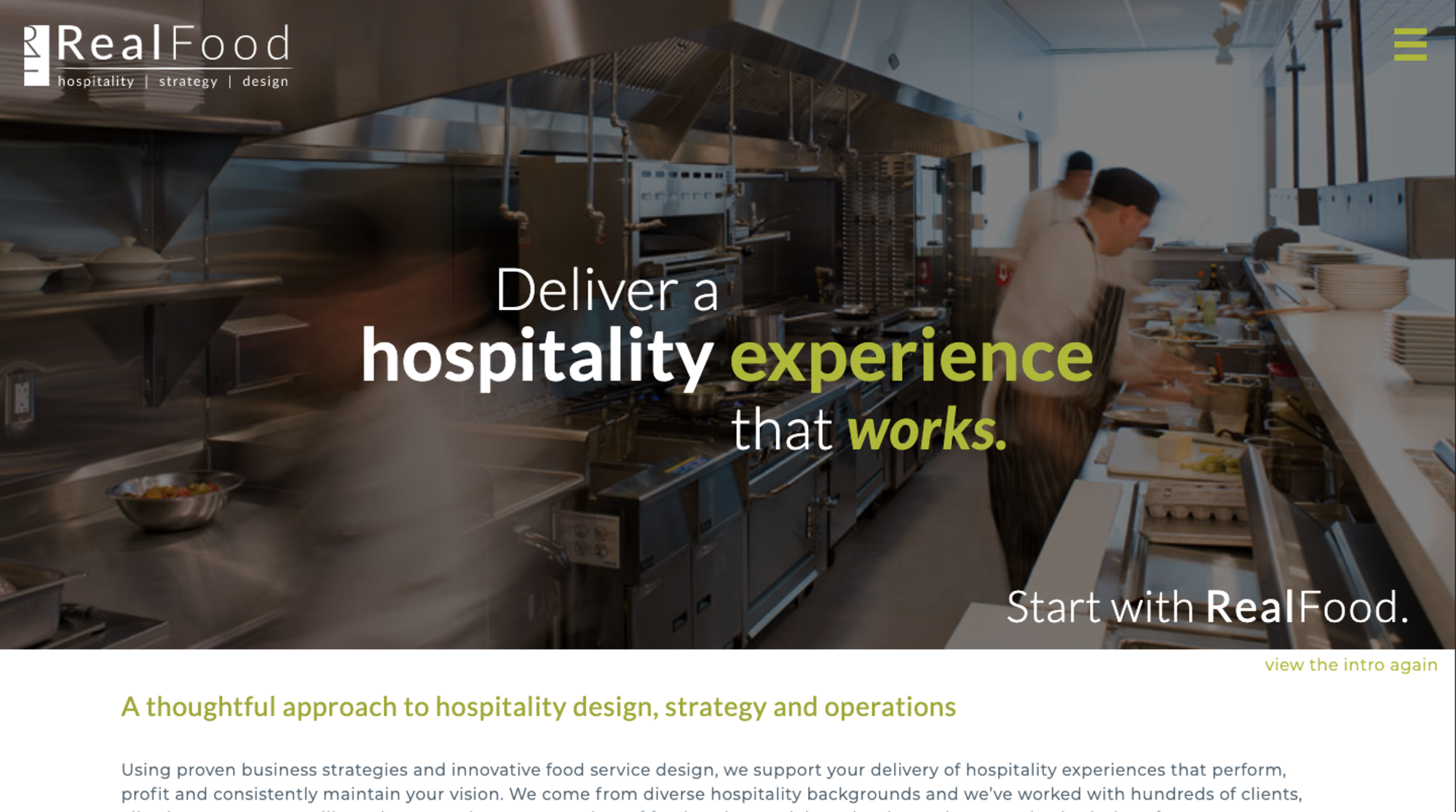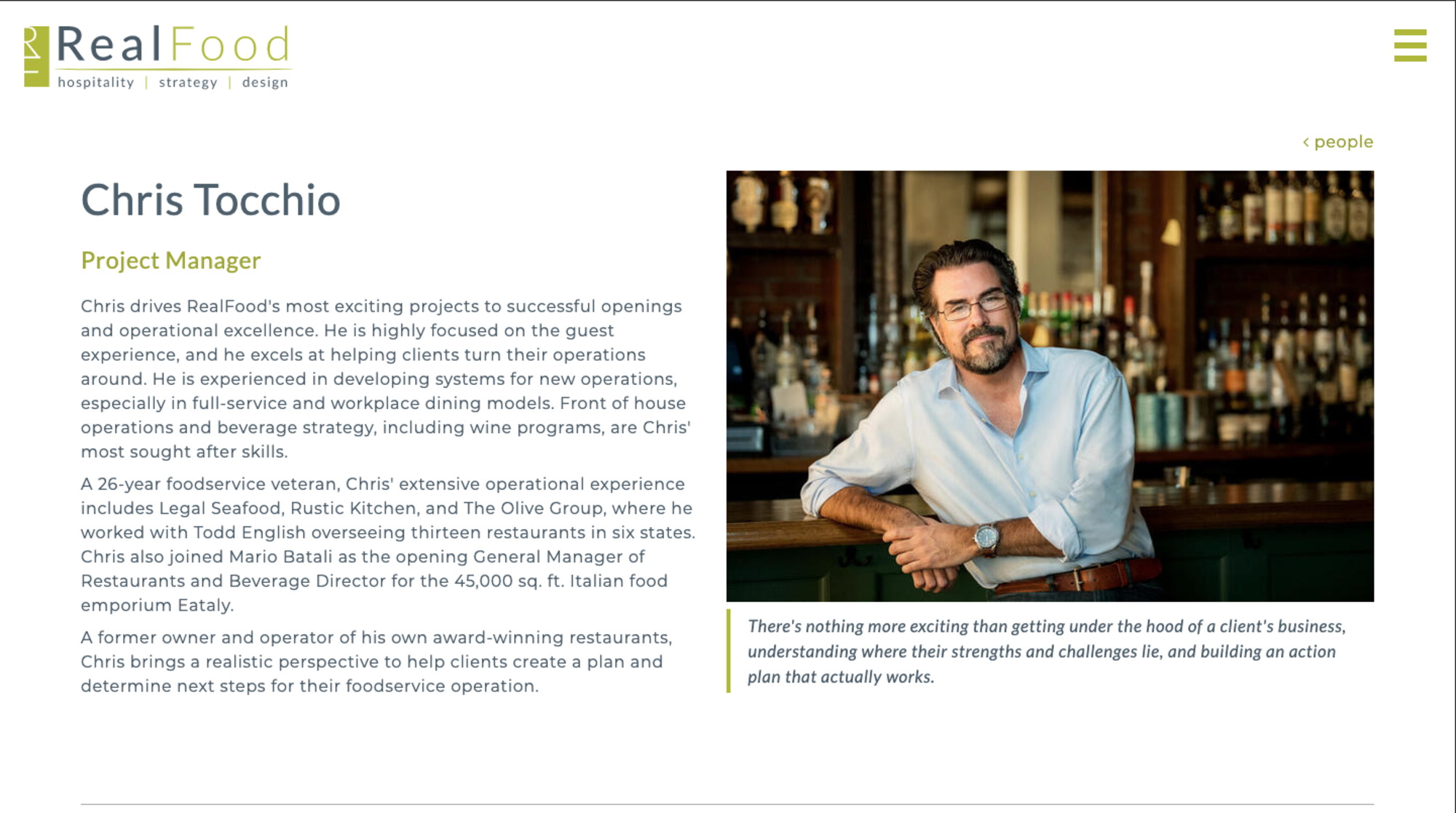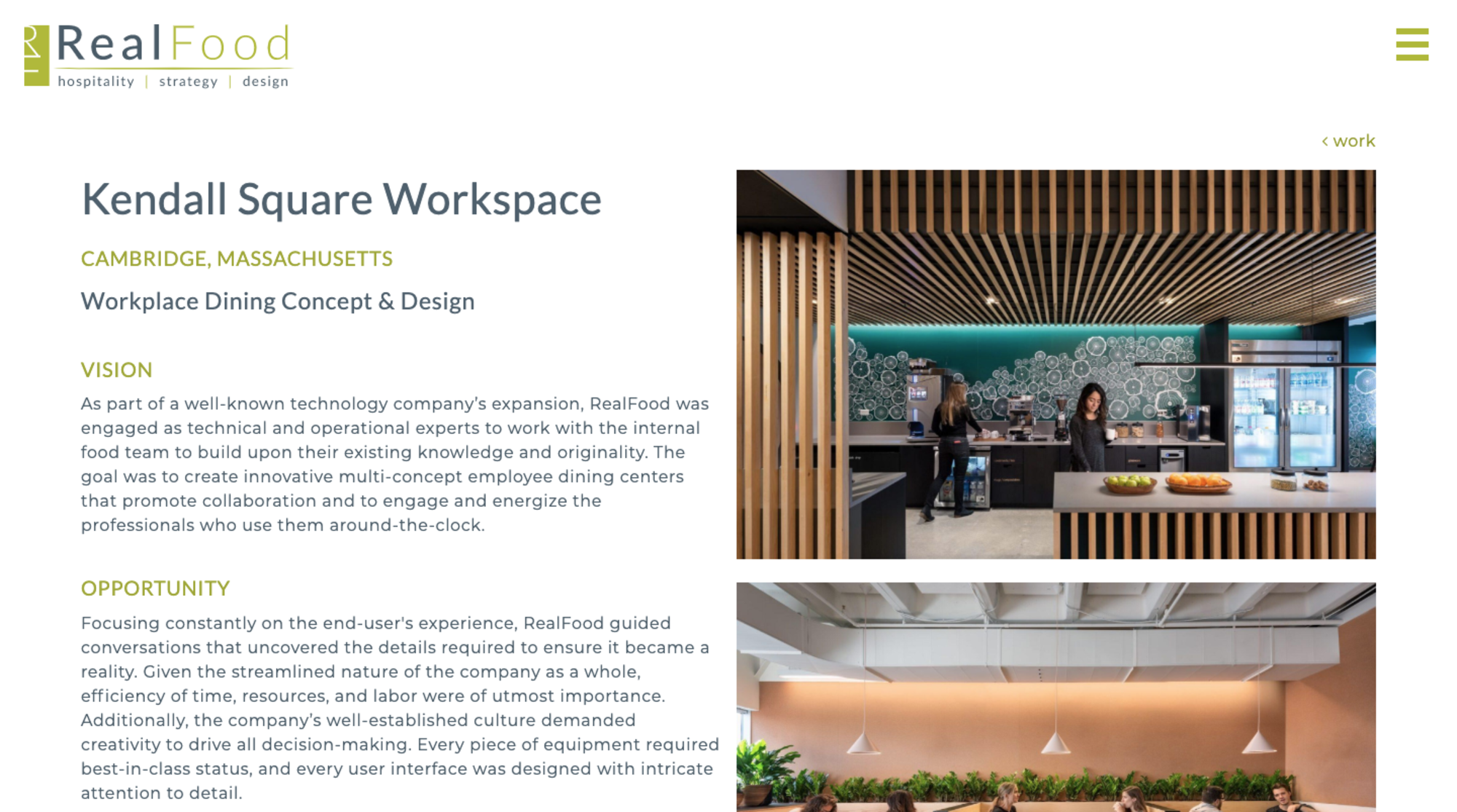 It was a fascinating process to work on. With the help of Joelle at Creamer & Co. and Cindy at Laidlaw Group, we were able to put together compelling content for the website that is boosting their SEO and helping move them into their new, expanded, national market. We really loved this one.