Lawrence Lessig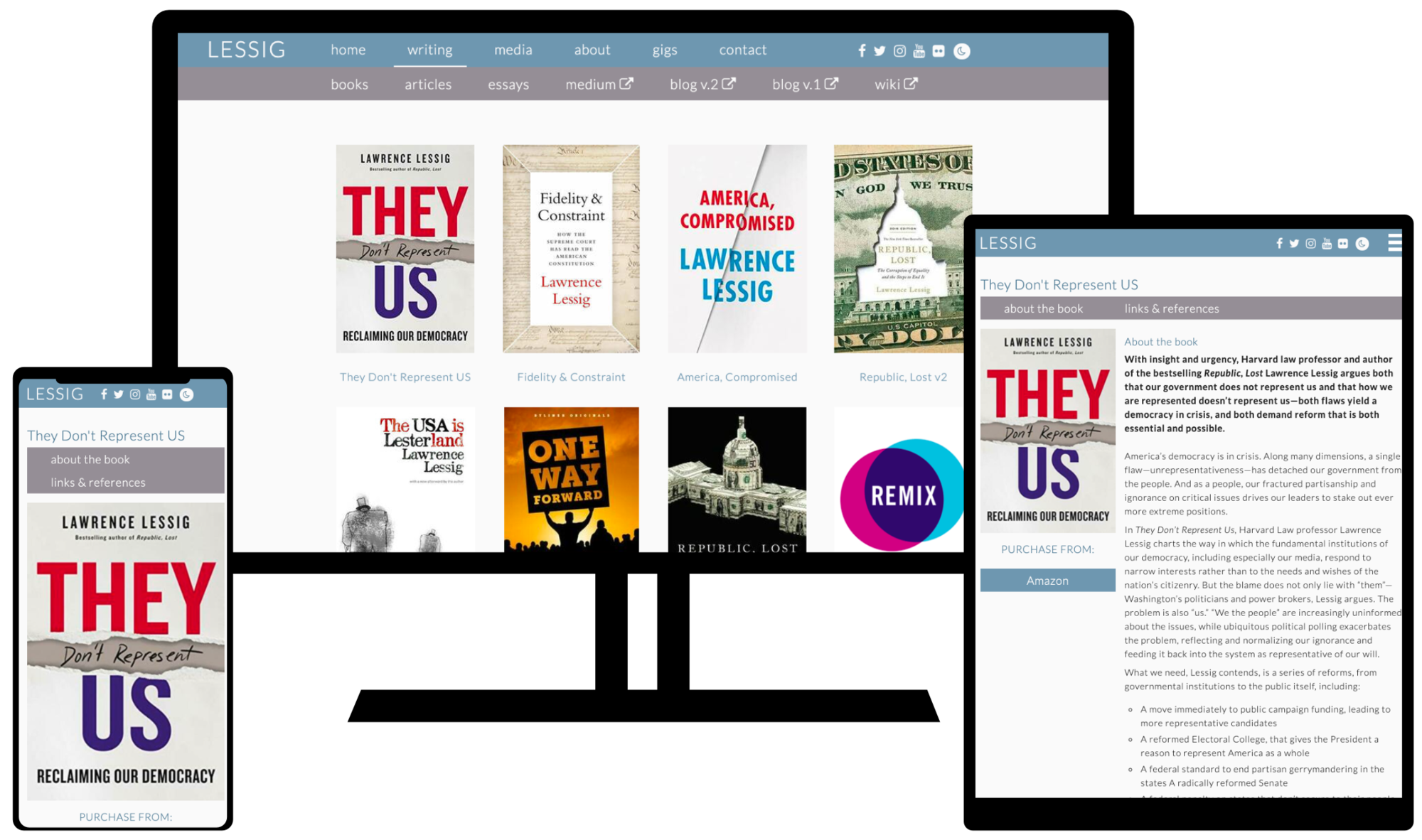 A new website for the renowned Harvard legal expert.
Lawrence Lessig has been our hero ever since he introduced the creative commons licensing format. It's been a thrill to put this website together for him to showcase his writing, speeches, and general thoughts. What more can we say? We were honored to create this website for him.
One novel feature we included in this new site was a darkmode. As some websites do not adjust automatically yet to darkmode, we allow the visitor to choose how they want to see the website. An example is included below.