Baldwin For the Arts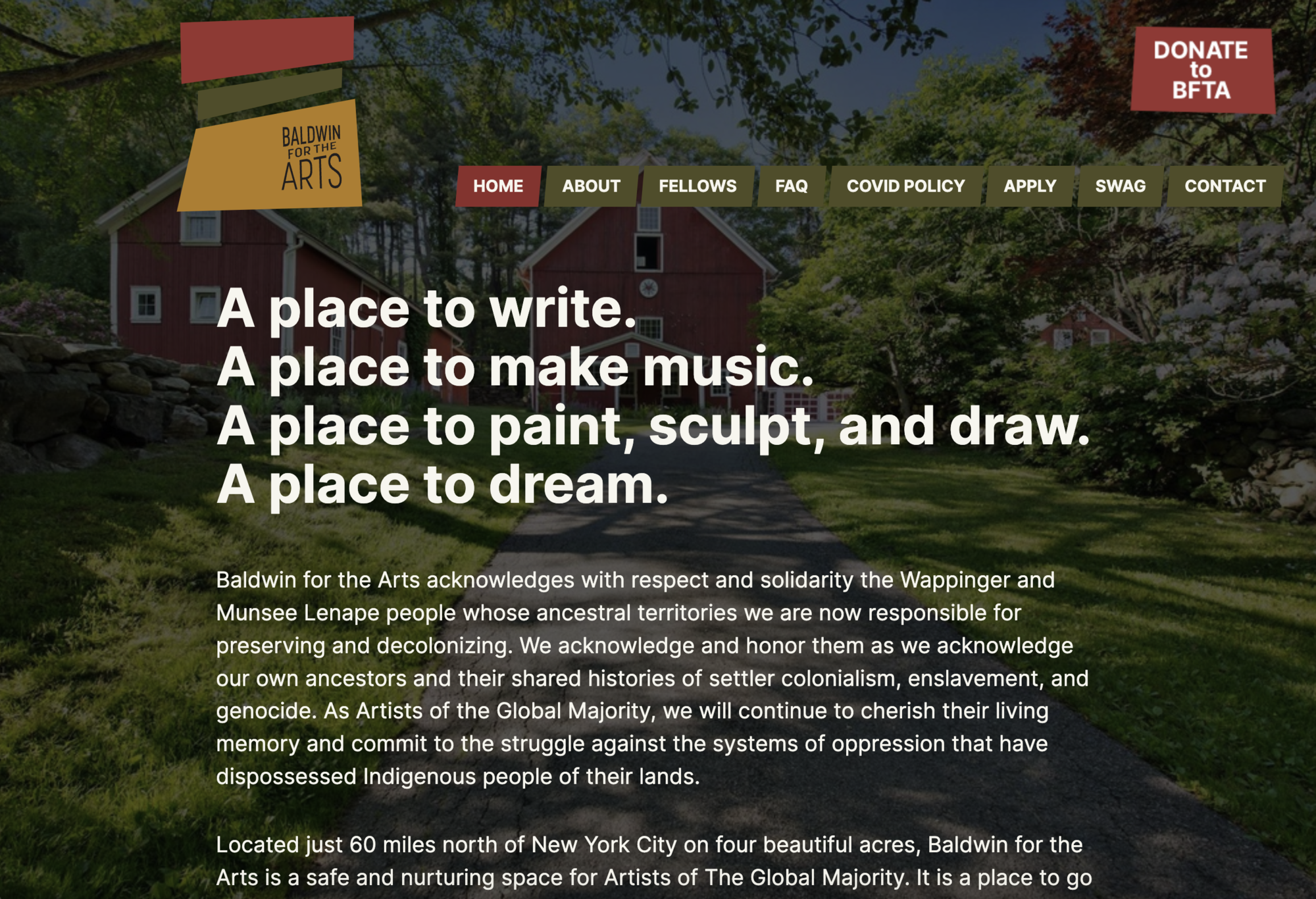 Jacqueline Woodson came to us for help with a new website for this amazing writer's retreat. We were able to rebulid their existing website in the Slab Web Publishing platform for superior architecture, design, and ease of editing. We look forward to the website's evolution.
From their homepage:
Located just 60 miles north of New York City on four beautiful acres, Baldwin for the Arts is a safe and nurturing space for Artists of The Global Majority. It is a place to go and not have to explain. It is a place to create system-changing work. It is a place to gather safely with other Global Majority Artists who are writing, composing and creating visual work.
Featuring multiple residential buildings, common spaces and organic food grown onsite, BFTA offers artists the ability to enjoy the freedom and creativity that comes with space, good food, and great company.