Thoughts & Articles
The Redesign-Revenue Link: Charting a Path to Better Websites (and More Money)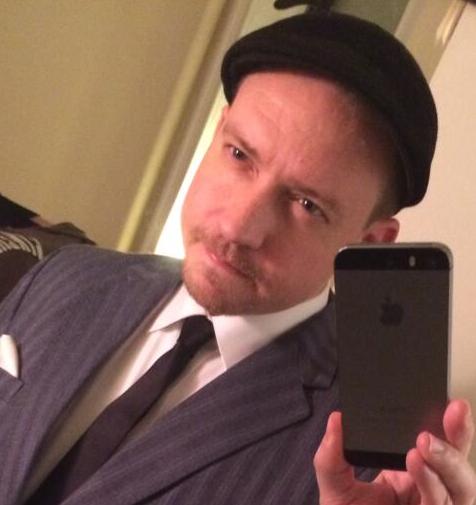 16May 2014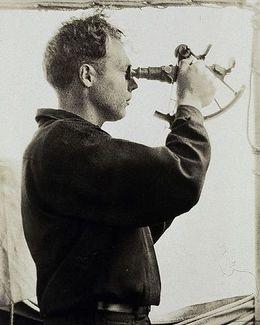 If you follow the evolving arc of web-design ideas, you'll likely have already heard of conversion-boosting overhauls that include more calls to action, pre-rollout testing, and mobile optimization for tablet and smartphone users.

But does all of this really lead to increased revenue for the businesses that rebuild their sites?
Evidence tells us that it probably does. Taking the time to improve the digital experience for inbound customers has often led to success stories, based on case studies and owners' accounts. Examples of redesign benefits can speak volumes about the value of an overhaul.
Following a redesign that emphasized call-to-action rich pages for TravelGuidesFree.com, a recent WiderFunnel case study showed a 58% lift in lead generation for the company — along with doubled revenue per visitor.
Two Leaves and a Bud Tea Co. worked with customers, wholesalers, and employees to identify ways to remake the company's web elements. MarketingSherpa reports that, with the help of a reinvigorated social-media and content-marketing campaign, Two Leaves' redesign contributed to a conversion hike of 63% — and revenue for the company rose some 34%.
Swags Galore, an online curtain retailer, revamped their site, last year, to showcase more photos, provide better order-status info, and integrate with social media. "Well, wow," says Melinda West, president and CEO, in an e-mail interview. "We achieved a 60% increase in revenue in 2013 versus 2012. The first quarter of 2014 we are up another 30%. We are selling more items, converting more sales, and our average order has increased."

So, if you're thinking about a fresh approach to your online presence, let's look at what a shortlist of steps can include — key points for your own redesign plan, increased revenue in mind.

Redesign: Revenue-Driving Changes
A website redesign can help boost conversion and revenue for your business, but there are several strategies you'll want to consider when planning and implementing the change. What follow are five steps to start with, from vision building to going live.
Talk to your customers. Take a tip from the Two Leaves example, in the previous section. Interview your clientele, find out what they like about your site, but also find out how competitors' sites work better (or worse). "By getting into the minds of our visitors, we've been able to steer them where they want to go, and where we want them to go, which ultimately leads to more conversions," says Lauren Herskovic, chief operating officer at Admissionado, an education consulting company. Her company implemented a website redesign, two years ago, and it's resulted in a 300% increase in traffic, she says. Once you've talked to your customers, ask your suppliers similar questions. Then ask your staff. Begin your virtual-world redesign with real-world insights.
Clarify and communicate your vision. Your website redesign should include a message that tells people why they're in the right place. Craft a single-sentence mission statement about your product and/or service, who it's for, and why you're the best provider. Put the statement somewhere prominent on your landing page. As Stephen Woessner puts it, help your visitors to "self-select as prospects".
Simplify your users' experience. Visual-web strategies can drive traffic and revenue, say experts, but clutter can counteract that effect. Remember that graphics for the sake of having image-rich environments seldom serve as well as visuals that communicate the themes and goals of your products and services.
Activate customers with calls to action. Every page on your site can provide an opportunity to direct traffic toward revenue-making decisions. For your visitors, calls to action indicate what those next steps should be. Redesigns are a prime opportunity to build a more complete CTA "narrative" into your pages. And that should help boost revenue.
A/B/n test before deployment. When TravelGuidesFree redesigned their website, they worked with four variations of page construction and flow. From grids to lists, and beyond, they then deployed randomly selected visitors to each iteration and tracked what happened. Understanding what works for your customers, and what does not, saves time and money when it comes to finding the right redesign for your clientele.

Finally, your website overhaul should reflect the needs of the multi-device consumer.
"Instead of designing for a single screen size, we are now designing for multiple screen sizes, from smartphones to tablets to desktops," says David Ciccarelli, founder and CEO of Voices.com, an online voice-over marketplace that he helped redesign, last year. "Taking on this project and completing it in-house, using information found in books and online, we discovered our responsive Web design effort propelled Voices.com to a 140% surge in mobile transactions and a 180% increase in revenue."
Those are percentages with which most SMBs can work. Revisiting your website, along the lines of increasing revenue and conversions, can put your business in line for just that kind of growth.
Managing your business is hard enough. Managing your website should be easy. Slabmedia offers high quality, custom designed, easy to edit websites. Talk to us about building your site, one that you can update yourself with ease. E-mail [email protected], or call us at 617.566.3433.