J.P. Licks Coffee Roasters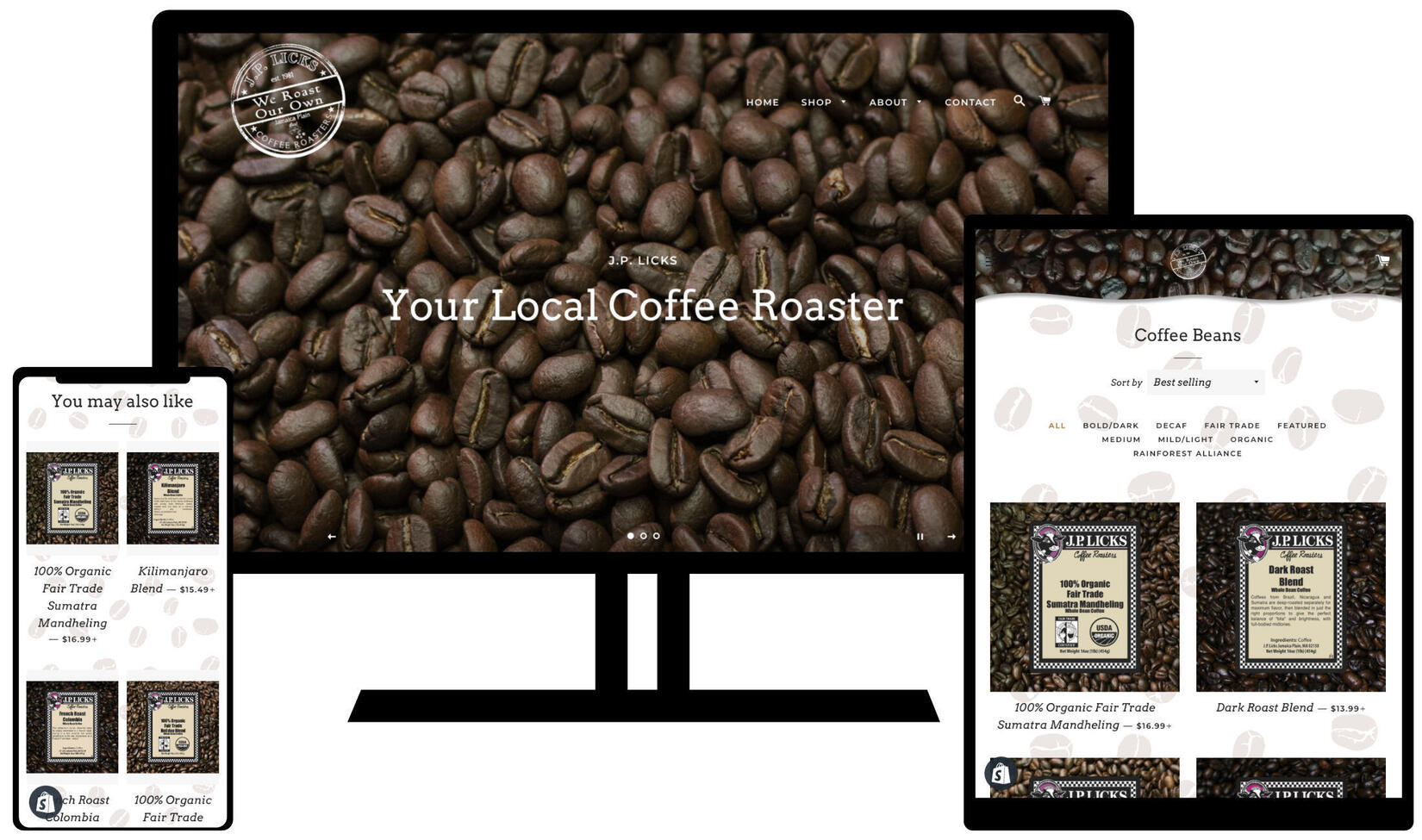 New Shopify website for J.P. Licks, focusing on Coffee Beans sales.
Most people in Boston know J.P. Licks for their delicious treats, but more should know about their amazing coffee. They focus on Rainforest Alliance Certified, Organic Certified, and Fair Trade Certified coffee beans that are roasted to perfection. We brew their coffee here in the office using a Chemex Ottomatic and ever cup is just great. We built this site for them in Shopify, customizing the look to reflect their quirky style and showing off images of the actual beans for each roast to help people choose the right coffee for their taste.