Thoughts & Articles
Retrocraft Design: Crafting a Custom E-Commerce Solution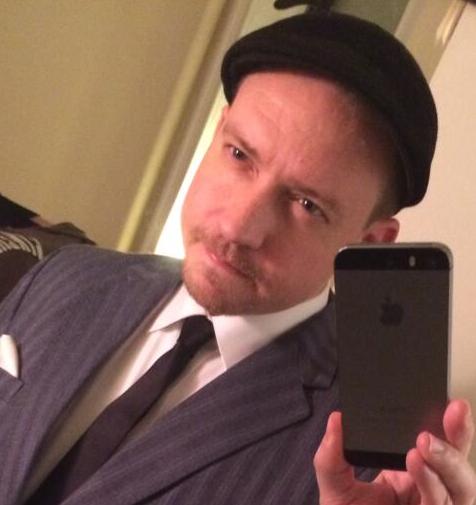 11June 2014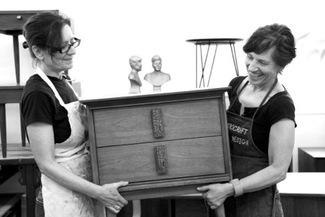 Here's the problem, when you're an up-and-coming seller of uniquely restored classic and mid-century furniture: you have this incredible inventory but it's incredibly difficult to ship. Still, you still want your web-savvy clientele to shop your wares online and be able to buy from you.
"It's just way expensive and way complicated," said Lisa Berland, co-owner of Retrocraft Design, regarding her company's experiences of packing and mailing its pieces of often-delicate furniture. "There's so many things that can go wrong with shipping. And they do."
Retrocraft Design has been making its brand of reclaimed, restored — and at times rediscovered — furniture-treasures since 2010. Berland and her sister, who co-owns Retrocraft as well, come from backgrounds in art. Four years ago they set up shop in Concord, Massachusetts. Since then, the company has grown: they moved to a bigger studio, in 2012, and further expanded that space, this year.
While they don't neccessarily want to ship the unique pieces they create, Berland said Retrocraft still very much wants online shoppers to to find, buy, and acquire what they make. So, she's crafted a clever workaround to the e-commerce puzzle that her furniture shop faced.
Show-rooming in Reverse
Retailers know about show-rooming. It's when consumers visit a brick-and-mortar shop, price inventory — even test it out and get a sense for it, in the real world — and then go home to buy the goods from whatever seller they can find who's got it for the cheapest price, online.
In a sense, Retrocraft Design has reversed that process. Wary of shipping nightmares, Berland maintains the studio's inventory in a categorized and often-updated virtual collection showroom. Visitors can click on one of the many well-made photos of Retrocraft's items, see additional details and images of it, price it — even pin it to their Pinterest page — and then buy it via PayPal. The customer gets a PayPal invoice by e-mail, completes the transaction, and Retrocraft sets the piece aside for pickup.
"From the very beginning we knew that we couldn't afford a retail space," Berland said. "So, we just decided that we're going to do this. The whole point of this exercise is to drive people to our website, and then to drive them from our website to us — to physically come to us."
And it seems to be working. Retrocraft Design has experienced a 50% increase in sales, year over year, since 2010.
On the Grow: Retrocraft Looks Forward
Next steps for the company? According to Berland, it'll be a slight increase to their in-studio staffing and then a possible partnership with decorators who'd tap Retrocraft for pieces to include in a given project.
Also, don't rule out Brooklyn. "A lot of our market seems to be the kind you find in Brooklyn," Berland said. "We're always getting inquires from there, people saying 'don't you ever come down to New York?'"
A pop-up shop in Williamsburg would be just the thing, wouldn't it?