News
Slabmedia once again voted one of the top Boston web designers by Expertise.com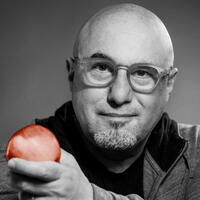 Jim Infantino
26April 2018

We're excited to announce that Slabmedia has been chosen once again, this time from among 150 reviewed web design firms as one of the top web design companies in Boston by Expertise.com!
Criteria include
1. Reputation: A history of delighted customers and outstanding service.
2. Credibility: Building customer confidence with licensing, accreditations, and awards.
3. Experience: Masters of their craft, based on years of practical experience and education.
4. Availability: Consistently approachable and responsive, so customers never feel ignored.
5. Professionalism: Providing service with honesty, reliability, and respect.