News
Slab partners with Knittlr.com! The new slow wave in Social Networking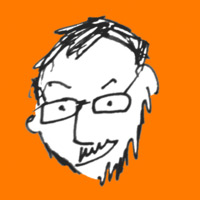 Alexander
1April 2014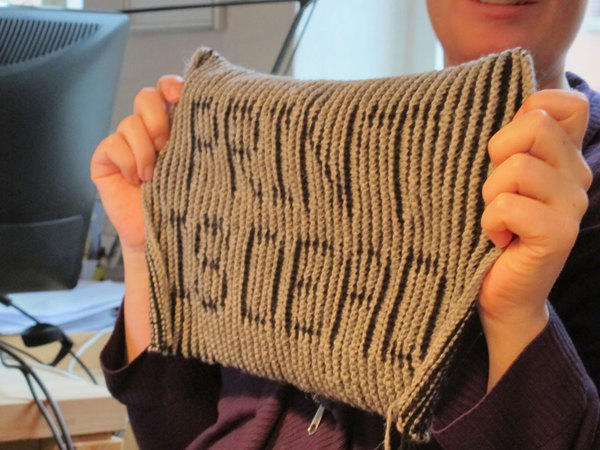 Slabmedia is proud to annouce a partnership with the new Slow Social Network Knittlr.com!

You may have heard of the slow food movement. Now it's happening in social networking!

Sending messages with knittlr is as easy as 1,2,3,4,5,6,7,8,....9472!

Spend a week or three knitting your own personal message (called a kneet) to a friend. 2 colors of yarn are preferred so you can read the letters. Make sure to knit your knittlr name and the name of the knittlr recipient at the top of the finished square, scarf, hat or sweater. Kneets are grouped together by knottags. Adding a knottag to your kneet is as easy as knitting a word or phrase (no spaces please) and tying it to the kneet with a knot.

Get up from your rocking chair, walk and hand the knitted message to another knittlr, who will hand it to another, and so on until it finally gets delivered to your intended target. (usually takes a month or more)

Your friend can then knit you a message back, or add on to your kneet, and deliver it back to you the same way.

Once you are done, send the message you receive, through the knittlrverse to Knittlr and they will knit them all together to knit the social fabric of the knittlrsphere.

Knittlr can tell a lot about who you are by the kind of stitches and yarn you use. Knittlr collects that informtion to send you knitted advertising, by adding a knitted message onto your kneet.

So grab some yarn and some knitting needles and start kneeting! You will be growning your knittlr network in no time! Okay, well, maybe several months or maybe years.

Happy April 1 from Slabmedia.