Thoughts & Articles
Calendar Module Upgrade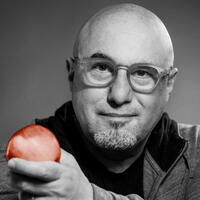 Jim Infantino
29December 2005
We have upgraded the Calendar Module with several new views of your calendar.

We have added a small 'Grid View' to the right of main Line View. You will notice that when you go to your calendar that a small grid calendar shows up on the right hand side of the page, with clickable blocks on the dates with events.

You will also notice links above the small grid for [Grid View] and [Itinerary View]. When you click on Grid View, a large calendar grid view replaces the standard Line View. To get back to the Line View, click the link above the small grid on the right.

The Itinerary View is a bare bones list of gigs that is easily cut and pastable. This gives artists and fans and easily digestible list of gigs, that lends itself to printing an itinerary for travel, or for fans to email to friends.