Thoughts & Articles
Response Rules: 5 Ways Your Business Can React Properly to Social-Media Comments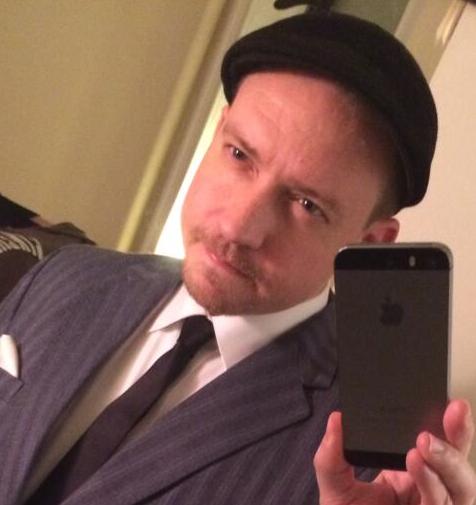 10July 2014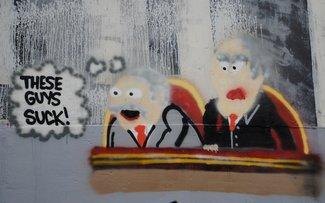 When it comes to negative feedback online, small businesses don't have to experience a Robin-Thicke level Twitter debacle to grasp the power of the socialmedia critic. Even a single negative comment can be a big deal.
And while most SMBs never have to worry about mass disapproval, they will inevitably encounter a dissatisfied customer or two. And that's a customer to be taken seriously. The trick to dealing with online comments? It comes down to supplying the right response, at the right time, in the right way.
To get to that goal, let's turn to some experts who've dealt with negative (and positive) comments online, and whose tips and advice should help chart your business's social-media course when the time comes to respond.
Moments of Opportunity: Talking to Online Critics
Part of the price of doing business in a digital world is inviting the voices of its digital denizens. Sometimes they're happy with your business, but the unhappy commenter is important, too. You can bet that future customers are paying attention to how you deal with them.
"When was the last time you worked with a business and didn't look at the bad reviews first?" said Johnathan Grzybowski, marketing director at Dino Enterprise. "Knowing that we all aren't perfect, we need to understand that it's not about what happens, its more about how you react to it."
And when you react to the social-media critic? "You should comment and show understanding,"Grzybowski said.
What follow are some expert approaches that will help you do just that.
Respond quickly (but not instantly). As a business owner, your pride and reputation are on the line, but your first thoughts aren't always your best response, especially when it comes to a displeased customer. "After exhaling, reread the review objectively and understand what the poster wants or what is their mindset," said Ann Marie van den Hurk, principal at Mind The Gap Public Relations. "Take time to research the situation. Is it a valid review from an actual customer? Who is the customer?" Once you've assessed the situation, you're ready to take the next step.
Engage publicly, but then privately. Splitting the difference between public and private is key to your response strategy. "The best technique is to address it with an apologetic reply, and then take further dialogue to private messaging," said Jonathan Sharpe, digital marketing specialist at DMG Bluegill. "An example response would be 'We're very sorry to hear about your unpleasant experience. If you'll send us a message with contact information, we promise to remedy this unfortunate situation.'" In this way, your audience witnesses your responsiveness, but then you're preventing further back-and-forth from muddying the waters of your social space.
Don't argue. In the conversation that follows, online or private, protect your business while projecting the idea that you're open to your customer's experience. "Even if the complaint is untrue or exaggerated, try to make the customer feel heard by acknowledging their disappointment — without affirming the complaint itself," said Brittany Carey, digital account manager at 30 Lines. Try to get the customer to a place where they're no longer frustrated. Not every commenter will go there, but those that do are more likely to add a new note to their original complaint — one indicating that you've successfully solved their problem. And that's a key goal, when it comes to what you can gain from your responses.
Let off-the-wall comments alone. Your impulse might be to delete comments that appear to be nothing more than trolling — or just plain old bad-mouthing. "As strange as this seems, the best plan is to let it be," said Sharpe. "Your social pages should have enough goodwill and positive interaction to make this commenter's attack insignificant. When your page is engaging and fun for followers, those comments don't hold much weight." Plus, you gain additional credibility when you show a tendency toward online transparency.
Respond to positive comments. While negativity might be the initial concern of the SMB owner, don't neglect the good things your social-media audience has to say about you. This requires a balanced approach, too. Turns out love-fests don't work as well as a tiered system. "Replying to every positive comment takes away from the personal touch," Sharpe said. "The first move should be a 'like' or a 'favorite', depending on the medium," and then, "comments that go above and beyond should earn a response from the company."
It's about respecting your critic's right to speak up, but also addressing — and adjusting — the circumstances of their stated experience so that, in the public arena that your SMB now occupies, you've the chance to show off the best side of your business.
Following the above five steps can get you right up to a certain threshold with your customers. Reaching through that doorway and pulling an online poster over (or back over) to your side of the conversation? That takes a commitment to opening dialogues. Making the best out of whatever scenario has gone wrong is in your hands, one comment at a time.