portfolio
Health
Steven Rosenzweig, MD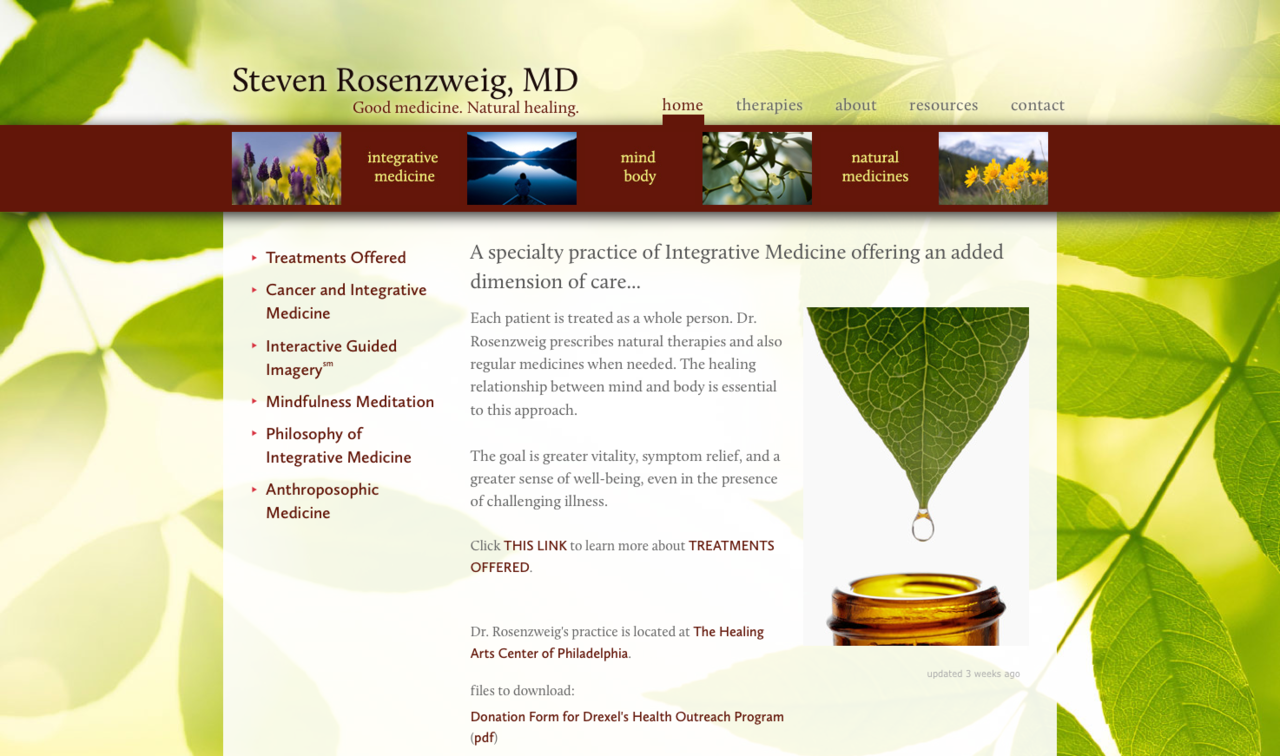 Project: For Steven Rosenweig, Slabmedia made a website that gives an in-depth overview of the different therapies offered, the different advantages to his therapies, and how they are useful.

Website Features: About Module, Resources Module, Contact Module

Summary: Dr. Rosenzweig offers a consultative practice in 'Integrative Medicine' which brings together the best of mainstream medicine with complementary therapies to support wellness and healing. It is not a primary care practice, but rather a specialty practice that offers an added dimension of care.