portfolio
Artists
Susan Giacometti, Printmaker/Painter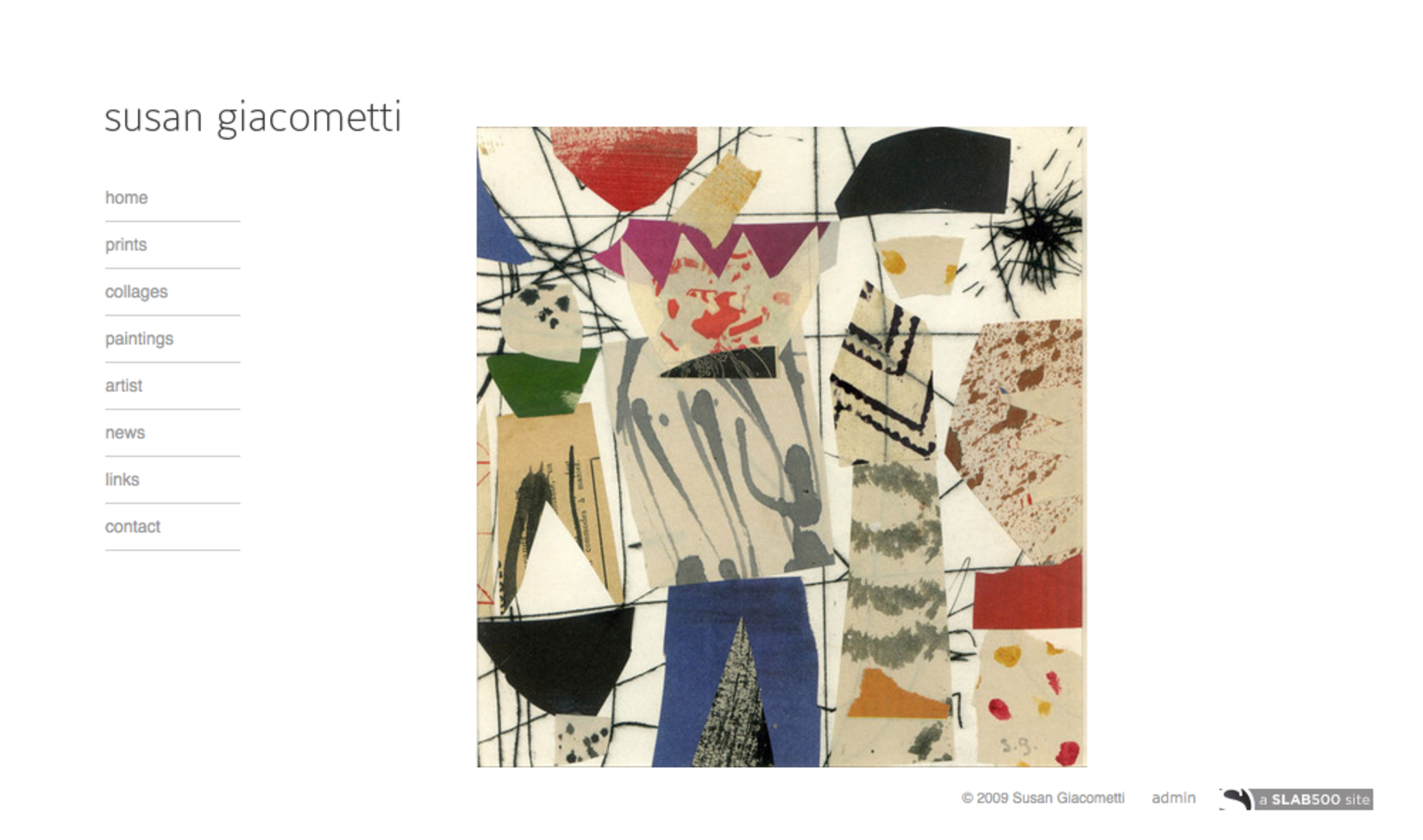 Project: An artist in Carmel, California, we have admired Susan's work for a long time. We were happy to provide a site with the help of designer Lynda Infantino.

Special Features: Buy it Now, Gallery Module, News and Exhibits Module

Summary: from website "Susan Giacometti is a California artist specializing in prints, paintings and handmade books. She has developed skills as a printmaker over 20 years. Her preferred method of printing is intaglio which yields an interesting and varied line quality. Giacometti combines the use of drypoint, chine colle (a bit like collage), stencils and transparent color."