portfolio
Artists
Cynthia Roberts, Visual Artist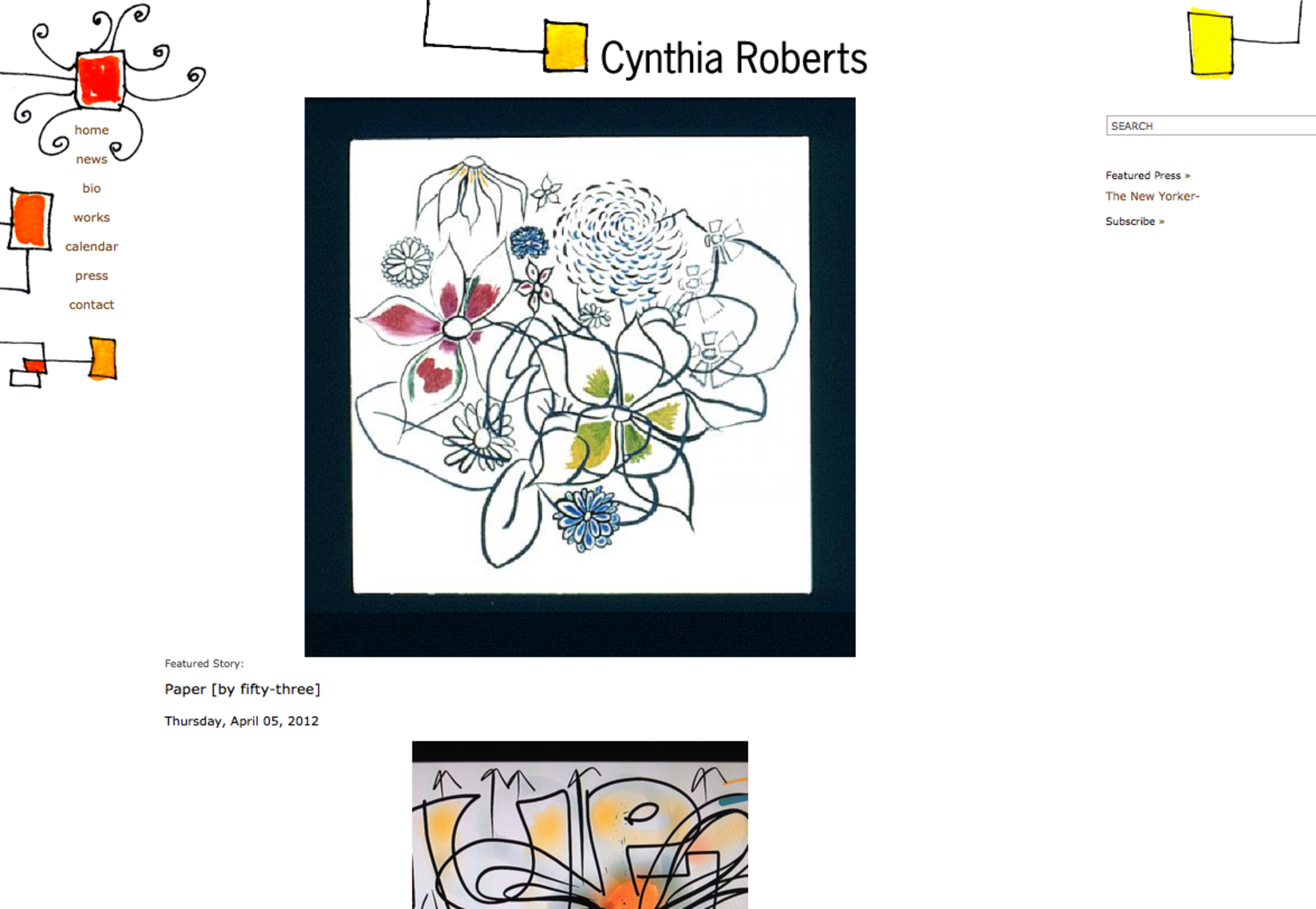 Project: Slab created a site where Cynthia could display her art work and post about upcoming and past art exhibits she was featured in.

Special Features: Gallery Module, Press Module

Summary: Cynthia Roberts is a visual artist living and working north of Boston. She has exhibited in NY, Boston, and in Europe. Roberts was trained at Pratt Institute in Brooklyn, NY and Brown University in Providence, RI.