Thoughts & Articles
Check your Domain Name! Don't let it expire!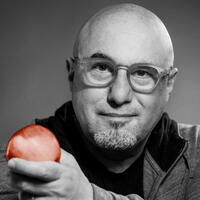 Jim Infantino
24October 2013
Your domain name is the key to being found on the web. Slabmedia hosts the files for your web site itself, but we do not control your domain name. To keep your site accessible on the web, it is important to maintain your domain name account registration records.
A little about domain registrations:
Your domain name is simply the text in the url between the http://www. and the end of the .com or .org or .net or whatever ends it. You register the domain name at a registrar like pairnic.com or wherever you want. We recommend
Pair Domains
for it's security, simplicity and because they do not push confusing bundled packages on you. Once registered, your registrar reserves your name so that it cannot be used by anyone else in the world, and points it to your webserver where your site is hosted.
If you can't remember which company you used to purchase your domain name, go to
whois.com
and look up your registrar there. It's kind of like how you can look up someone's phone number using different kinds of yellow-pages: they all have the same information listed even though they are different companies.
Once you know your who your domain registrar is, it's very important to make sure you have your login information. This will be different from your Slab site's login name and password. If you've forgotten the username or password, it's worth calling your registrar's customer service department to get this information.
Without your domain registration account information, your domain name may expire without your knowing it until you check your website or email and find its not up. There is generally a 30 day grace period before someone else can purchase your domain name from your registrar, so it is important to act immediately.
Lastly, make sure that your spam filter is not blocking email from your domain provider. Your provider is required to provide you with notice that your domain is due to expire. You can avoid tons of trouble by renewing your domain name before it expires. Usually, companies will give discounts based on the length of your renewal period. Paying attention to emails from your domain hosting provider is an important part of the care and feeding of your valuable domain name!