Systems Serology & Vaccine - Immune insight for better products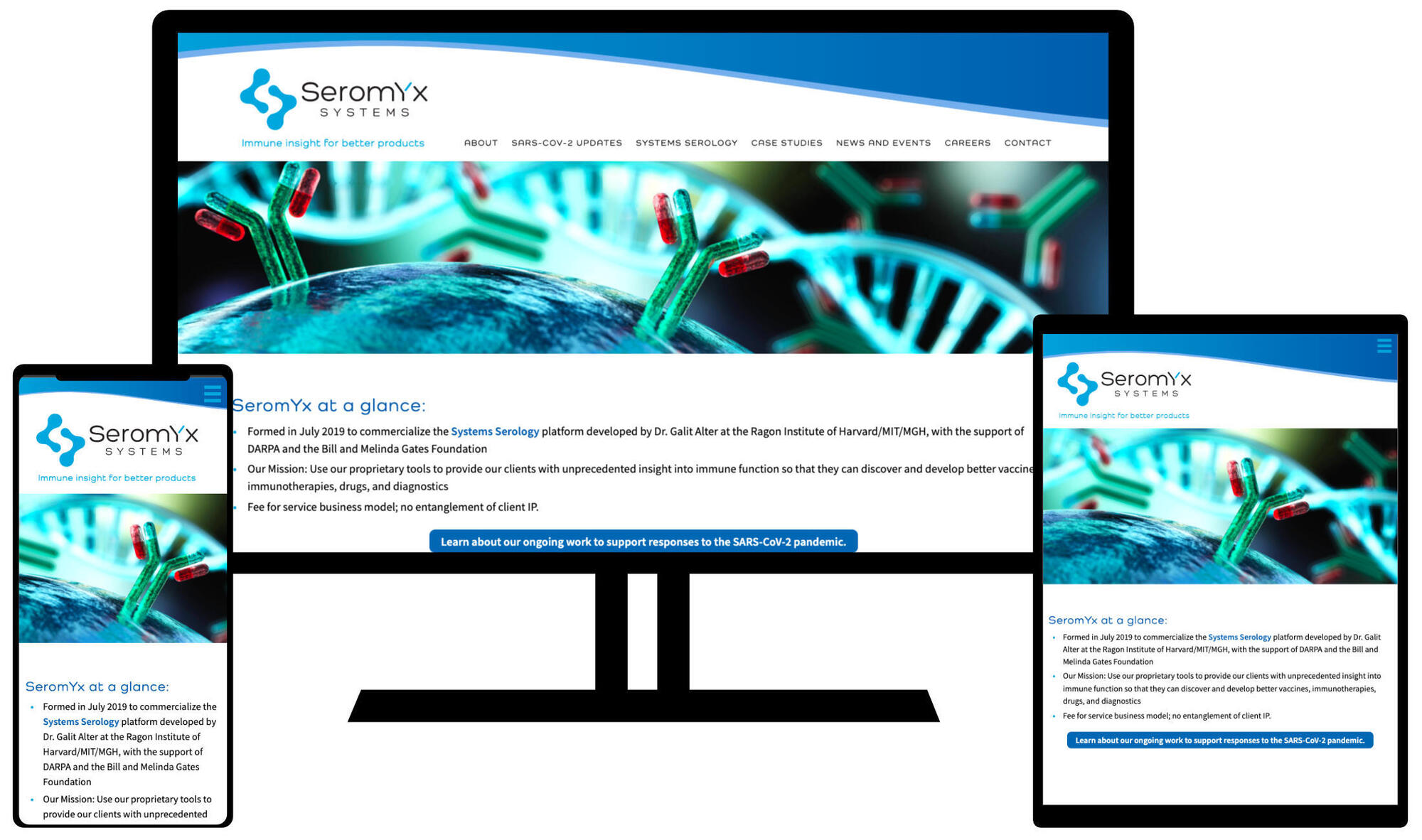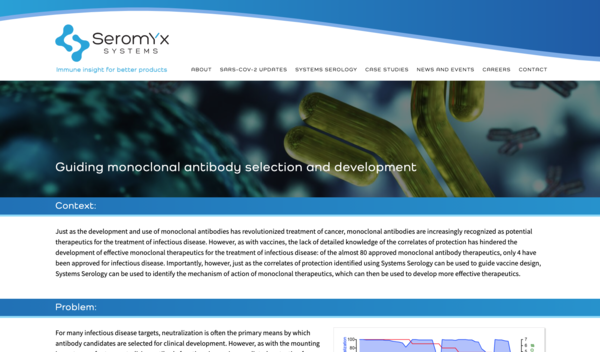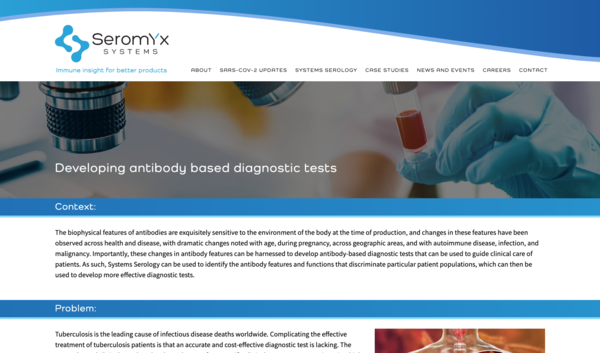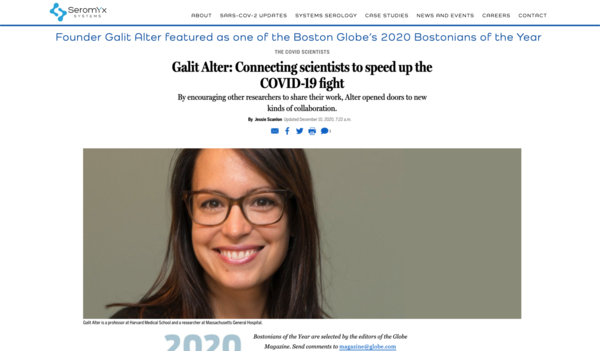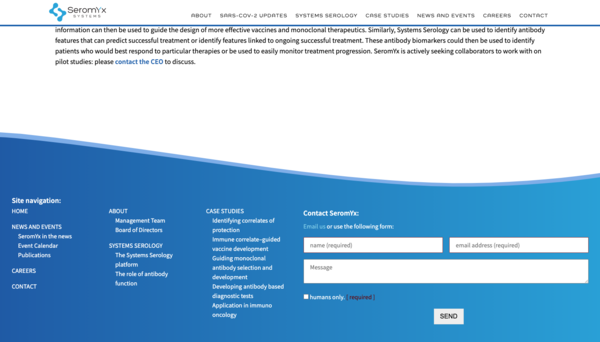 We built this website for an exciting new biotechnology company on the forefront of immunology and serology. Seromyx was formed in July 2019 to commercialize the Systems Serology platform developed by Dr. Galit Alter at the Ragon Institute of Harvard/MIT/MGH, with the support of DARPA and the Bill and Melinda Gates Foundation.
They employ proprietary tools to provide their clients with unprecedented insight into immune function so that they can discover and develop better vaccines, immunotherapies, drugs, and diagnostics.
Given our current situation, this was an exciting and timely project for us to create and optimize.