portfolio
Business
Mike Green Associates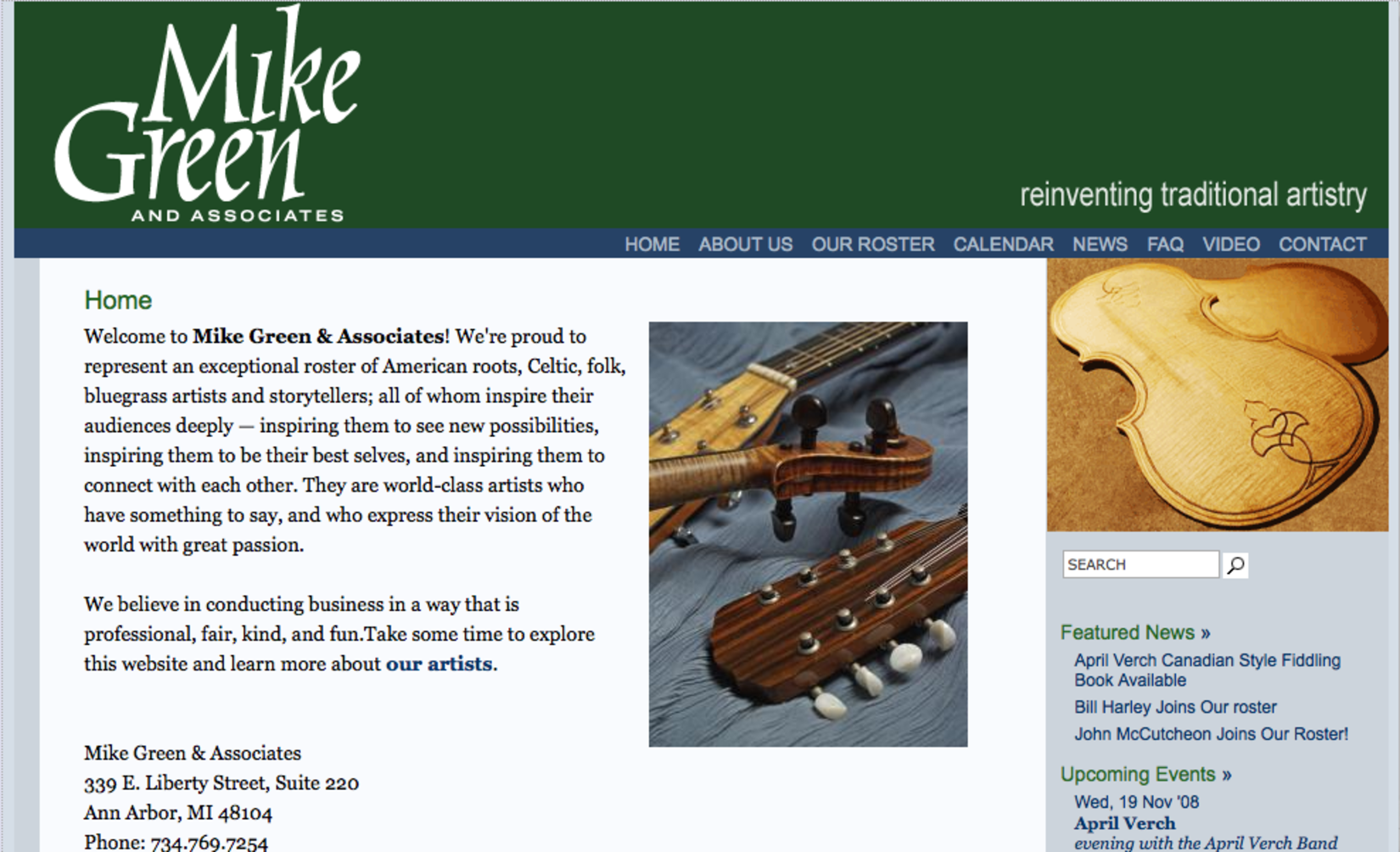 Project: Slab was asked to create a site that gave visitors information about each artist represented, display when and where they will be performing, and promote current news about each of them.

Special Features: Calendar Module, Blog Module, Video Module

Summary: Representing an exceptional roster of American roots, Celtic, folk, bluegrass artists and storytellers; all of whom inspire their audiences deeply inspiring them to see new possibilities, inspiring them to be their best selves, and inspiring them to connect with each other. They are world-class artists who have something to say, and who express their vision of the world with great passion.