portfolio
Business
TBFit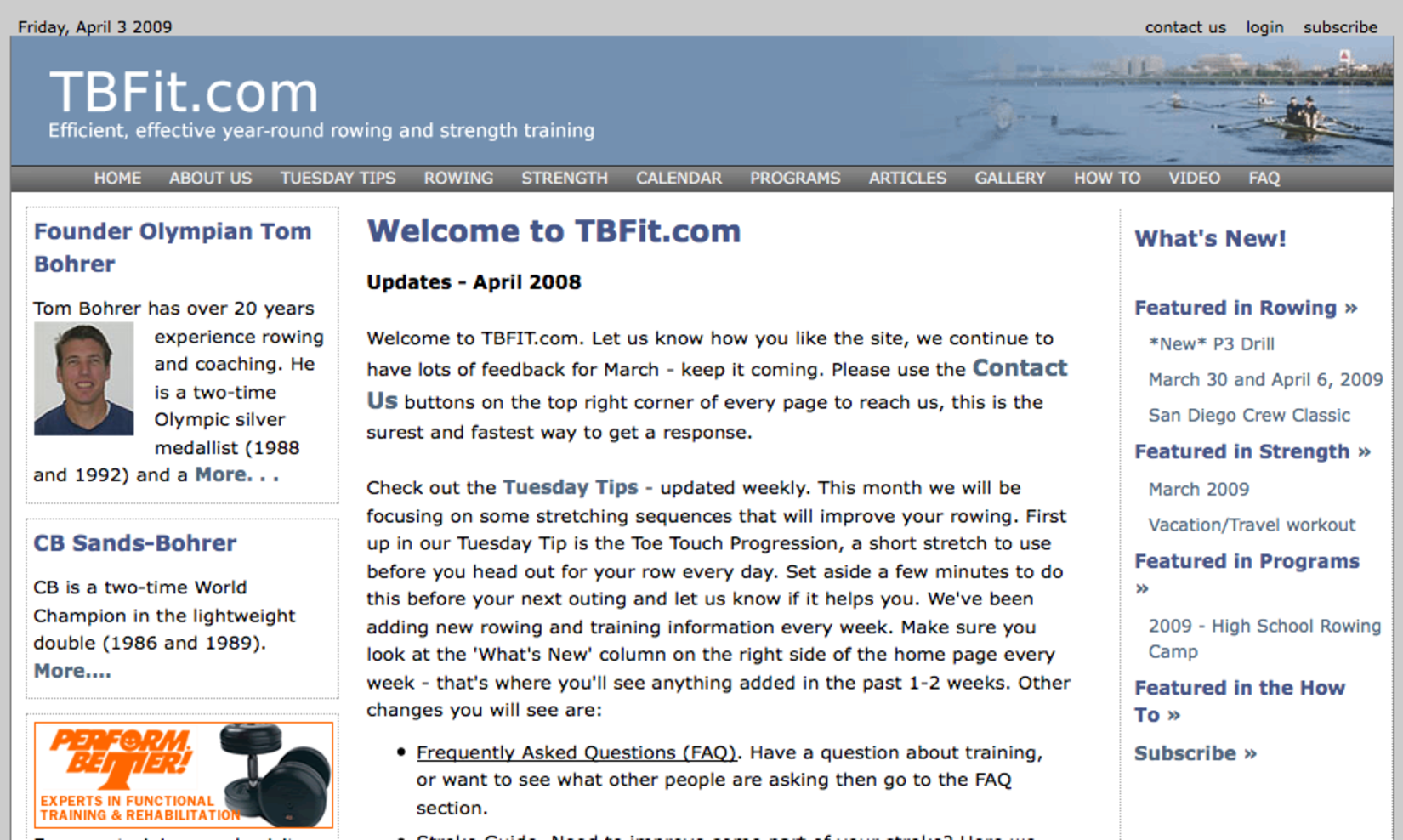 Project: This website was created as a way to organize and display tips to the rowing community, the website is updated weekly with new tips and workouts.

Website Features: Multiple Navigation Modules, Video Module, Subscription Link

Summary: Tom is the head men's rowing coach at Boston University. Prior to that he was the head coach at Union Boat Club and the head coach for the Wayland-Weston High School boys crew. Tom is a Certified Strength and Conditioning Specialist (CSCS), and a Certified Personal Trainer (CPT).