portfolio
Business
Suzy Said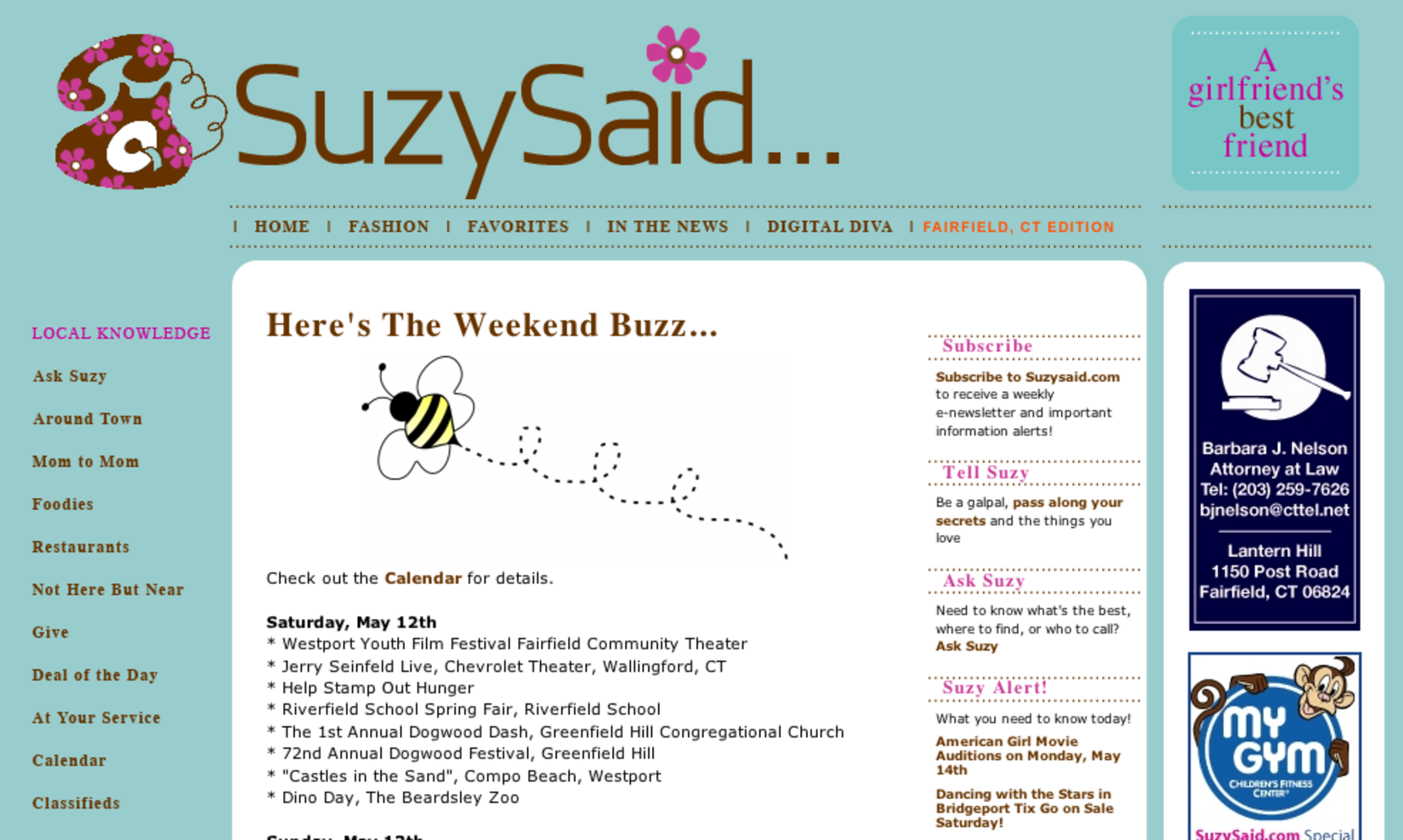 Project: Three friends are the brains behind this very cool idea. One of the friends, Jennifer, contacted us to put something together that they could update quickly. SuzySaid.com is a place for Connecticut moms to check in and stay hip and happening. Fantastic idea. The design was by one of our friends - James at Collaborated Design.

Website Features: Home Module, In the News Module

Summary: SuzySaid.com is a place where women can find fashion advice, cooking advice, get caught up on the latest trends as so much more. Designed as a multi-layered blog, this website is super easy to navigate and gives readers all the information they need in a post-by-post organized fashion.