News
Slabmedia once again voted one of the top Boston web designers by Expertise.com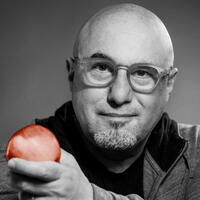 Jim Infantino
26April 2018

We're excited to announce that Slabmedia has been chosen once again, this time from among 150 reviewed web design firms as one of the top web design companies in Boston by Expertise.com!
Criteria include
1. Reputation: A history of delighted customers and outstanding service.
2. Credibility: Building customer confidence with licensing, accreditations, and awards.
3. Experience: Masters of their craft, based on years of practical experience and education.
4. Availability: Consistently approachable and responsive, so customers never feel ignored.
5. Professionalism: Providing service with honesty, reliability, and respect.
Slabmedia voted one of the top Boston web designers by Expertise.com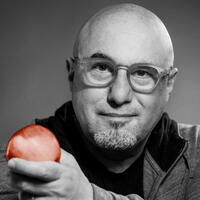 Jim Infantino
18February 2016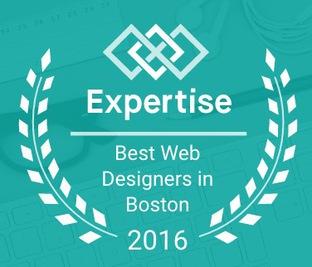 We're excited to announce that Slabmedia has been chosen from among 388 reviewed web design firms as one of the top web design companies in Boston by Expertise.com! We scored highly on thier evaluation criteria, which included reviews of our reputation, credibility, experience, availability, professionalism, and engagement. We are proud and happy to have been selected by Expertise.com, and we look forward to continuing to bring our experience to bear on helping your business or other web-based venture to succeed!
Your Internet, Your Moment: Sending a Message about Net Neutrality to the FCC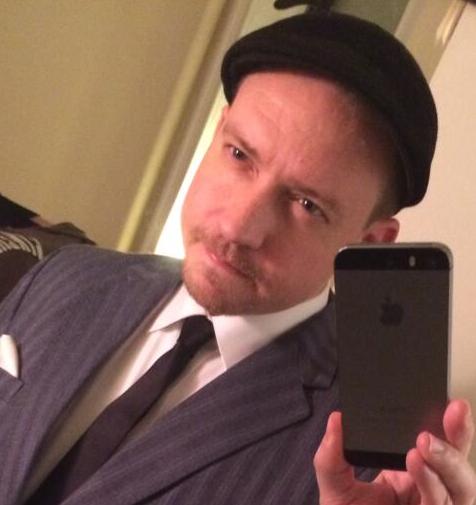 2June 2014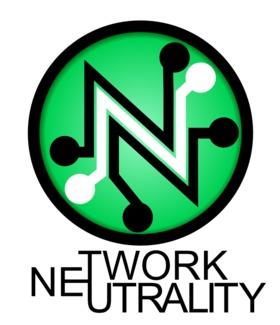 The United States has come to a critical point regarding how the Internet works, as the Federal Communications Commission has opened a public-comment period surrounding the very nature of the way users access and experience the web.
One version of the future: it will include so-called fast lanes, meaning bandwidth purchased at a premium, allowed under certain conditions. Future two, you get regulations that prevent that kind of priority access to online bandwidth.
So, what does this all this mean, how did it happen, and what can you do about it? Let's look at the basics of how we got to this fork in our digital road, and let's outline some practical steps you can take to potentially influence the FCC as it envisions the future of the web.
Net Neutrality: The Basics and Backstory
On the one hand we're talking about an Internet that can play favorites, presumably if you've got the dough to pay your way into a better version of it. The other hand, however, holds what proponents say is a promise of neutrality, at least in theory — so that whether you subscribe to a broadband or a wireless product, your Internet service provider isn't allowed to meddle with the performance of the sites you access and the speed at which you navigate.
So who wouldn't want the latter? Well, in essence, it's two different takes on what's the best long game for the web. The arguments for and against net neutrality break down as follows.
Proponents of neutrality say it encourages entrepreneurship and fosters human progress, potentially minimizing the impact of money when it comes to how users employ the Internet to create, promote — and succeed at — a whole spectrum of present and future online endeavors.
Opponents argue that too much regulation of ISPs means that the companies that provide your service won't have enough control and/or incentive to improve the infrastructure the allows for Internet access in the first place. So, long term, the whole web would potentially suffer from decay and slower technological advancement.
That's it, in a nutshell (and leaving out a ton of nuance). And the way we got to this juncture can also be encapsulated by two main points, taking a similarly thumbnail approach.
Regulations regarding network neutrality have been in play for years, but the most recent go-round started to come to a head in 2010, when President Barack Obama introduced the Open Internet Order. As the FCC implemented it, the order said that network owners couldn't take "unreasonable" action to make access to the web problematic for users. (Note: packed into that word, unreasonable, was just the sort of gray area that lawyers tend to love/hate.)
In January 2014, a court ruled that the Open Internet Order went too far, based in part on the what the FCC is empowered to do, based in part on what unreasonable means, and also due, in part, to what kind of system the Internet actually represents, under the law. Is the web more like a telecommunications system — and so, regulated, as in the case of phone carriers — or is it an information service that is largely exempt from typical telecom constraints?
No matter how you view it, a key result of these arguments and developments is that we're in the realm of public comment before the FCC. Later this year, the Commission is expected to issue a new directive, replacing the court-vacated order of 2010. And so, if you're ready to have your say about what such a directive should entail, let's look at how you can send a considered opinion to the FCC.
Comments: The Hows and Whens of Public Comment
The upshot of the FCC's comment period is that it runs in two phases, with two deadlines. The public, as well as industry stakeholders, have until July 15 to submit initial comments in writing, and then until September 10 for reply comments.
To make your initial comments, go to the FCC's proceedings page.
Click on Proceeding # 14-28 — Protecting and Promoting the Open Internet.
Fill in the fields on the form, including your name, addresses, and your comment.
If you want to submit something lengthy, as in several pages long, you can do that by going to the FCC's page for submitting longer filings. Enter the same proceeding number — 14-28 — and then fill in the fields. Upload the document that contains your comments.
On the proceedings page, you can also read through public comments already filed. Just click on the link at the end of the 14-28 row. (After you submit your comments, they'll end up here as well.) Following initial comments, you can also submit a reply comment, based on what you've read in this section of the FCC's site.
Of course, if you've some time, resources — and presumably a bit of clout — you might take your comment-making even further.
"Depending on your stake in the proceeding and your ability to get to Washington, D.C., you can request a meeting with the FCC commissioners and/or their staff to discuss the issue," said Ross Buntrock, an attorney and partner with Arent Fox LLP, in Washington, D.C., and nationally recognized for his work in communications-media and technology law. "If you do have such a meeting, you need to file a notice of ex parte, which is a letter filed in the docket, using the ECFS system, and disclosing the substance of the discussions of your meeting and the officials with whom you met."
However the process plays out for you, if you use the Internet and you think it important to help shape it — one way or the other — this is the time to speak.




Heartbleed leaves our Servers alone BUT this is what you need to know.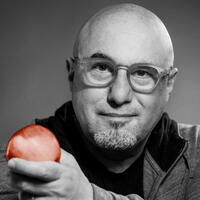 Jim Infantino
16April 2014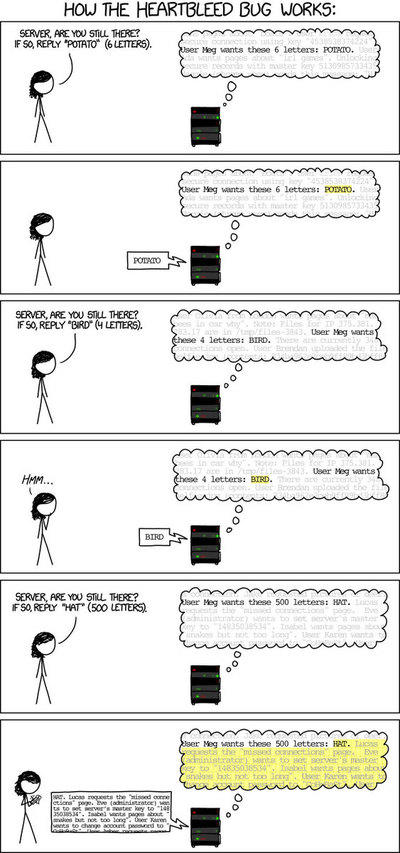 This past weekend, the Heartbleed exploit hit the news. It was and still is, a big bad story. The exploit is difficult to understand, but it is widespread and even if our servers were not affected, it's important you know what happened and what you can do to secure and fix your email connections if you are having any problems.
Heartbleed is an exploit that promtps servers to send back sensitive information via inquiries made on secure certificate connections. Most servers run Open SSL which was written a long time ago in the programming language C. The hacker can specify a large number of characters to come back via a query. The computer being queried sends back information in it's short term memory - called a "buffer." In the text returned the hacker might find strings of text like passwords or credit card numbers that were supposed to be encrypted but are now sent back in the open.
This is why it is important that you change your passwords for all accounts as soon as you can.
The Heartbleed exploit has been active for at least a couple of years now. If you use the same password to check your email as you do to login to google or facebook or twitter or your bank or any other site, it is important that you change your email password and the password to the admin level of your site, as that password may have been compromised. This is important because if your password is out there, a spammer could log in to your mail account and send out spam. No one wants that.
You can change the password for your email at
mail.pair.com
- under settings > password. You can change your password for your admin account under Slab Menu > Change My Password.
Additionally, you may want to use an SSL server
bigslab.mail.pairserver.com
for your incoming mail server. Make sure you check the
Use SSL
box in your mail program account settings. If you get a warning during initial connection, just click "connect." The certificate is valid, but you may see this message regardless. This will encrypt your incoming mail using the newly set secure certificates. If you are already using
outgoing.slabmedia.com
for your outgoing mail, there may be an issue while the certificate is reset. Restarting your computer should take care of this. Settings are all on the
LEARN section of our site
.
I hope this helps. Again, our servers were not affected by this exploit, but it is important that you begin to think up new passwords.
Here is a good page on that
.
Thanks for being part of the Slab family,
- Jim
Slab partners with Knittlr.com! The new slow wave in Social Networking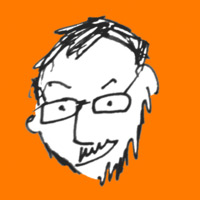 Alexander
1April 2014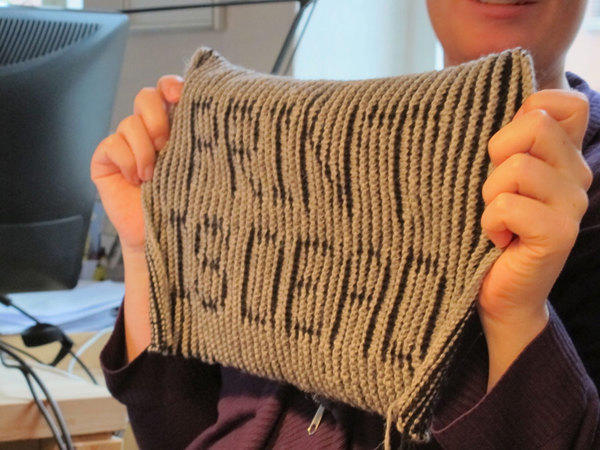 Slabmedia is proud to annouce a partnership with the new Slow Social Network Knittlr.com!

You may have heard of the slow food movement. Now it's happening in social networking!

Sending messages with knittlr is as easy as 1,2,3,4,5,6,7,8,....9472!

Spend a week or three knitting your own personal message (called a kneet) to a friend. 2 colors of yarn are preferred so you can read the letters. Make sure to knit your knittlr name and the name of the knittlr recipient at the top of the finished square, scarf, hat or sweater. Kneets are grouped together by knottags. Adding a knottag to your kneet is as easy as knitting a word or phrase (no spaces please) and tying it to the kneet with a knot.

Get up from your rocking chair, walk and hand the knitted message to another knittlr, who will hand it to another, and so on until it finally gets delivered to your intended target. (usually takes a month or more)

Your friend can then knit you a message back, or add on to your kneet, and deliver it back to you the same way.

Once you are done, send the message you receive, through the knittlrverse to Knittlr and they will knit them all together to knit the social fabric of the knittlrsphere.

Knittlr can tell a lot about who you are by the kind of stitches and yarn you use. Knittlr collects that informtion to send you knitted advertising, by adding a knitted message onto your kneet.

So grab some yarn and some knitting needles and start kneeting! You will be growning your knittlr network in no time! Okay, well, maybe several months or maybe years.

Happy April 1 from Slabmedia.
Net Neutrality - what it is and why it matters.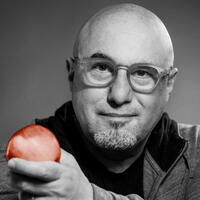 Jim Infantino
27February 2008
There has been a great deal of obfuscation regarding Net Neutrality. Most of what we hear about it is provided in misleading ads by broadband providers like Comcast and Verizon who have a vested interest in how it turns out. What it comes down to is this: Net Neutrality = equality for all bytes on the web. Geeks can skip the following paragraph: The information that hits your browser is measured in bytes. Kilo, Mega, Giga, Tera, Exo, etc. Bytes are pretty much all the same, whether they are video, audio, images, email, or webpages. Bytes are bundled into packets. A typical packet consists of 1000 to 1500 bytes regardless of the kind of data it contains. The typical broadband Internet Service Provider (ISP) delivers access to the internet to your home or office or phone with a specific upload and download speed. This is often referred to as the width of the pipe - like a water pipe to your home. Companies like Comcast, Verizon, AT&T etc., would like to discriminate between these bytes and prioritize the bytes you receive based on where they are coming from and what type of information you are trying to access.
There are two big problems with this kind of grab for control of the web.
1. Packet Discrimination: Companies who are against Net Neutrality (treating all bytes on the web equally) argue that the video packet or Voice Over IP packet can clogg the news packet or email packet, but bytes are bytes are bytes are bytes, so the reason to give one packet of bytes the green light to your browser, and another the yellow, makes no sense. Why not just widen the pipe?
2. Gatekeeper Fees: To allow the ISPs to become the gatekeepers of our common information, would essentially open up the possibility for them to charge 3 times for the same information. The first charge is to us, for the pipe to our homes, the second to the servers - for their bandwidth output, and a new charge to the servers to be one of their priority content providers. This last charge could give much more weight to sites that pay your ISP or advertise for your ISP, and much less weight to content that competes with your ISP (like VoIP sites, or networks that broadcast their cable shows online). Given the almost complete lack of choice most people have with regard to their ISPs, this would be a significant stifling of our access to unedited opinion, and reporting, and free expression, which has made the web so valuable and fun.
Result: The Stalinization of the Web (or something ominous like that) So, if you like Keith Urban, and Comcast has a deal with Keith Urban's servers, and Keith's site is on Comcast's priority content list, you're golden. His music videos load fast. But what if you are a Patty Griffin fan, and she's not on Comcast's priority content list? Slow music. Slow video. Slow email to her telling her you love her music. Problemo. This is basically how we see it here at SLABmedia. We encourage you to educate yourselves further on this point. The issue of Net Neutrality will most probably come to the US congress this year. Those of you who live in the US may want to become involved.