Help with email
iPhone/iPad Email Walkthrough (iOS 7/8)
1) On your iOS device, go to "Settings"—> "Mail, Contacts, Calendars".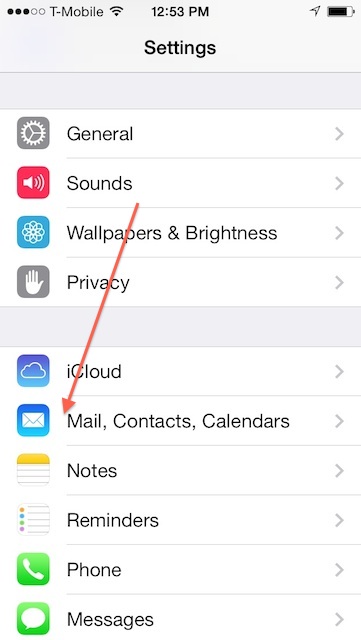 2) In the "Accounts" section, click "Add Account".
4) Click "Other"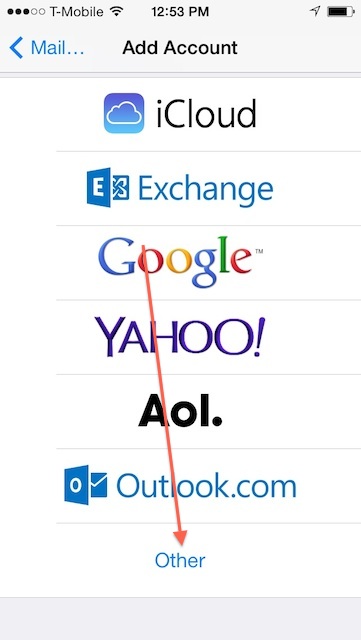 5) Click "Add Mail Account".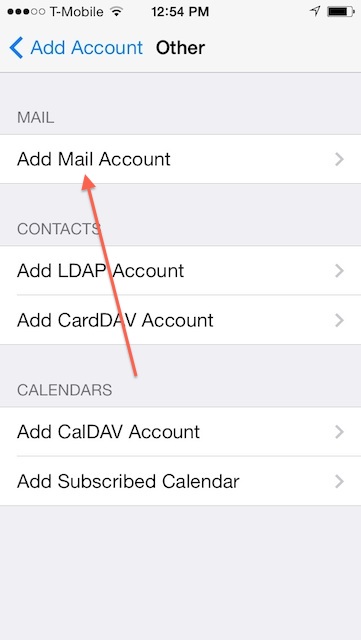 6) In "Name" type your name, in "Email" type your
full email address
, in the password field type your
email password
, and in "Description" type your name. Click "Next".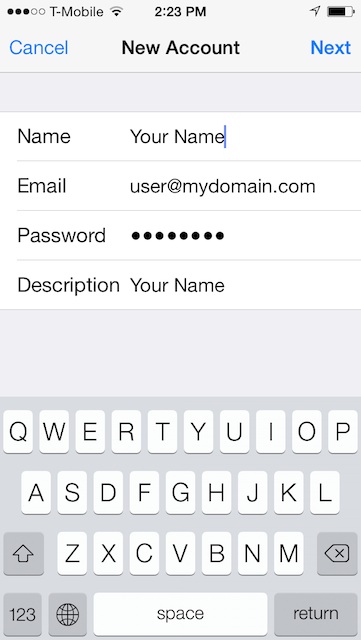 7) On the next screen,
make sure "IMAP" at the top is blue.
Enter the values as listed below, substituting your email address for "user@mydomain.com". Incoming mail server should be
bigslab.mail.pairserver.com
, and the username would be babar@squash.org.
It is important that your outgoing mail server (also known as an SMTP server) be outgoing.slabmedia.com!
Your username and password
are the same as those you entered for the incoming mail server
. When complete, press "Next" to proceed.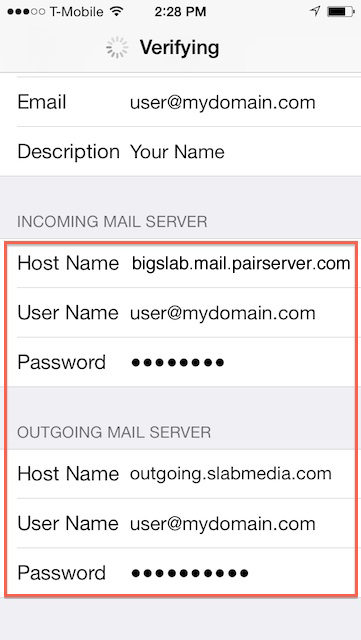 8) At this time, if you encounter an SSL related prompt, click "Continue". The account may take a moment to verify.
9) On the next screen, turn off "Notes" and press "Save". Your email account should be viewable in Apple's iPhone Mail.app now! Please give the device a minute or two to sync your data.