Slab's newest creation: theBig2do is now live and available for beta testers.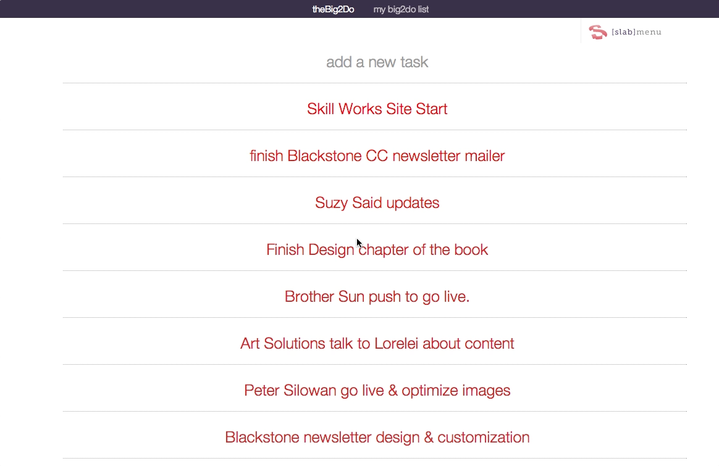 What's the Big 2 Do?
We built this web-app at Slab to help create a list of our to do items that would place the most important at the top based on a few key determining factors:


payoff: what the task will pay in actual money.
deadline: when the task is due.
enormity: how much work is needed to get the job done.
importance: how much this task will effect your reputation.
status: whether the job is ongoing, awaiting feedback, stalled, or finished.
This list will order itself. You may not agree with the item at the top, but it will give you a good idea of what is important based on the priorities you set.
Try it out and let us know how you might like it to be improved.
Contact us for a login.