About Slab
Slab helps you spend less time on your website so you can get back to business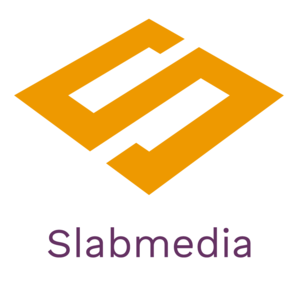 That is our mission at Slabmedia. We create custom designed, self-organizing, unique websites that are extremely easy to edit and maintain. Why send an email to a web programmer with changes you need to have made, when by the time you finish describing the changes, you could just as easily have made them yourself? Adding or editing a page with our system is as simple as filling out a form, and pressing a button. It's easier than emailing your webmaster, and describing what you want done.
What you need to know about Slab:
Slab sites are custom designed
We never use templates. Your brand is unique and your website should be as well.


Slab builds websites, not modified blogs
Each page has a home, and a place in the navigation. Your visitors can find the content they are looking for easily without scrolling forever.


Slab sites put you back in control
Update all content on your site easily from anywhere using any modern browser.


Custom responsive options
Your site works on all mobile devices, and you can choose whether you want a different layout for each device, or you want to keep the same look.
Slab sites allow for superior Search Engine Optimization
The hierarchical structure of your Slab site gets you great SEO.


Slab is modular, flexible & expandable
Start small and expand your site as needed. A wide range of functionality is possible with Slab, including custom user access & eCommerce.


Slab uses a front-end editing interface
Edit the page you are looking at. No need to memorize a new back-end navigation to edit your content.


Expert assistance
We know what we are doing. Friendly people take your call or answer your email if you need help.
The goal of web design
An adaptive tool for online business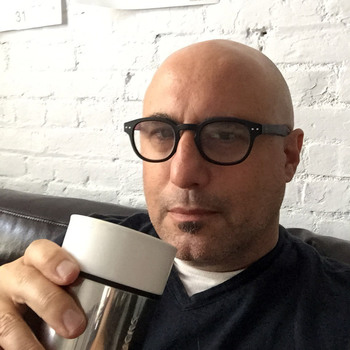 If you want to truly understand why Slab works the way it does, you have go back to its point of origin. Slab is, in a sense, an artist's tool. It was born out of an artist's effort, and its potential, in a lot of ways, was first realized by creative people just like you.

The story starts in 1998. Jim Infantino, founder, was working on a website for his band. As a graphic designer he had sense of aesthetics. As a musician he has a vision for what his audience would want from a band's site. Jim wanted to bring the concept of a dynamic web presence into the world of his music, and his band's music into an environment that felt like the band sounded, online. What he created turned out to be remarkable. And it turned out to be the kernel of Slab.

It didn't hurt that he won a New England Web Design award for what he built, but the light bulb really went off when other musicians started asking him for something similar to what he'd done. They wanted sites just as personal, packed with the same sense of individual identity and fun.

Jim thought the ideas they were bringing sounded great. But he didn't want to be webmaster to a dozen clients as their careers demanded future changes to their sites.

"A musician is a traveling salesperson," Jim says. "I needed to build a system for them to update their content easily from anywhere and on a budget."

Jim had a vision. He wanted website creators to be able to craft their own pages to suit their goals, but he wanted them to then be free to add and change them without needing anybody else in the mix. He began to build the interface that would turn into the Slab.

"I taught myself what I needed to know to build our Slab web system from the ground up, while maintaining the perspective of the designer, working for a demanding client, on the move," says Jim. "This has made our system more robust and more user friendly and over time, highly flexible for many kinds of clients."

If you think about what he built, now more than a decade down the road, Slabmedia provides website software that works a lot like a musician's setlist. The sites that Slab enables are structured and designed to engage an audience, but they are also flexible and quick to respond to the needs of the moment.

"I think of a site as a living thing," Jim says. "It starts as a framework of design and structure, and then grows and deepens with content."

And because the system is self organizing, your website evolves as you add to it, but it never loses its original sense of coherence. It won't turn into a jumbled heap of stuff.
Creative self-determination is at the heart of Slab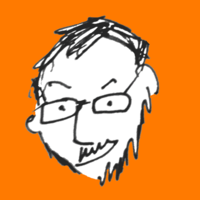 First, your website and what it means to you. The pages you put online, they aren't just a business necessity, they're not just points commerce or an advertisement. They are, in a very real sense, you. Your online presence. It's part of your identity, and it's what you want to say to the world. Your site should look just the way you want it to, and it should be wholly yours, not based on something available to everyone else. It is unique. It is particular. It can't come out of a one-size-fits-all box.

Now, think about how you want your website to respond when you've got a new idea. Chances are, it's a lot like how you want things to work in the rest of your life. When you've got something to say, you don't want to wait on anyone else's schedule to say it. Timing means a lot. It can mean everything. When it comes to making website changes, you want control. The power should be in your hands.

Slabmedia is built upon these principles. You should be able to craft and change your website whenever you want — without needing to first learn how to code. You should be able to add new words, photos, audio, video, products, and ideas — quickly and simply with a user-friendly interface — then just click and save. It's done.

And what you create online should represent you, and only you. No templates. No out-of-the-box designs. Your website. You.

This is Slab. Creativity, flexibility, control. Slabmedia puts the art of the website in your hands.